| | | |
| --- | --- | --- |
| | | |
| | | |
| | | |
Jehovah.
.Jesus > The King of Kings
"Jesus Wept"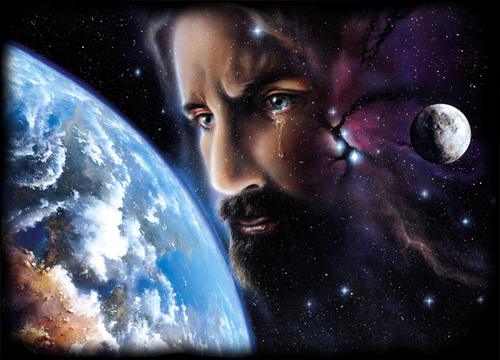 This art print, "Jesus Wept" by Erik Hollander is provided courtesy of Christ-Centered Art ---New Window.

The picture above has been circulated among Christian websites, not knowing the artist's name.
Many have wondered who painted this extraordinary portrait of the LORD Jesus.

The title, "Jesus Wept" was painted
by Erik Hollander.



We thank him!

To purchase "Jesus Wept" from Christ-Centered Art ---New Window.


To read the biography of Erik Hollander ---New Window.





The KING of Kings



ankind has rejected Jesus Christ as LORD and KING. During the seven year Tribulation period, humanity will seek and serve Antichrist. They will look to him for sustenance and salvation in a time of sorrows such as never was before, or will be again. It is in this fulness of time that men will elect themselves a new king, the Deceiver himself. Please read the following verses in this light.

nd the LORD said unto Samuel,
Hearken unto the voice of the people in all that they say unto thee:
for they have not rejected thee,
but they have rejected Me,
that I should not reign over them."
1 Samuel 8:7




nd ye have this day rejected your God,
Who Himself saved you out of all your adversities
and your tribulations;
and ye have said unto Him, Nay, but set a king over us."
1 Samuel 10:19




nd when ye saw that Nahash
the king of the children of Ammon [the enemy]
came against you, ye said unto me,
Nay; but a king shall reign over us:
when the LORD your God was your King."
1 Samuel 12:12




ut if ye will not obey the voice of the LORD,
but rebel against the Commandment of the LORD,
then shall the hand of the LORD be against you,
as it was against your fathers."
1 Samuel 12:15




ow therefore stand and see this great thing,
which the LORD will do before your eyes."
1 Samuel 12:16




s it not Wheat Harvest to day?
I will call unto the LORD,
and He shall send thunder and rain;
that ye may perceive and see that your wickedness is great,
which ye have done in the sight of the LORD,
in asking you a king."
1 Samuel 12:17




nd all the people said unto Samuel,
Pray for thy servants unto the LORD thy God,
that we die not: for we have added unto all our sins this evil,
to ask us a king."
1 Samuel 12:19




nd Samuel said unto the people,
Fear not: ye have done all this wickedness:
yet turn not aside from following the LORD,
but serve the LORD with all your heart;"
1 Samuel 12:20



nd turn ye not aside:
for then should ye go after vain things,
which cannot profit nor deliver; for they are vain."
1 Samuel 12:21


or the LORD will not forsake His people
for His Great Name's sake:
because it hath pleased the LORD
to make you His people."
1 Samuel 12:22


oreover as for me,
God forbid that I should sin against the LORD
in ceasing to pray for you:
but I will teach you the good and the right way:"
1 Samuel 12:23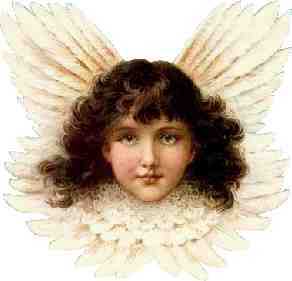 nly fear the LORD, and serve Him in Truth with all your heart; for consider how great things He hath done for you."
1 Samuel 12:24


ut if ye shall still do wickedly, ye shall be consumed, both ye and your king."
1 Samuel 12:25







Section Index for Jehovah Jesus


Readers are permitted and encouraged to copy and freely share this article with others.







.
Homepage

Holy Bible

.Jehovah Jesus

Timeline

.Prophecy

Philadelphia

Fellowship

Promises

Stories

Poetry

Links



Purpose ||.What's New || Tribulation Topics || Download Page || Today's Entry
Topical Links: Salvation || Catholicism || Sound Doctrine || Prayer
Privacy Policy
.