Reference Articles:


Related Articles:
Salvation is of the Jews ---New Window

Bible Promises Salvation in the LORD ---New Window


.
"The LORD is with you,
while ye be with Him;

and if ye seek Him,
He will be found of you;

but if ye forsake Him,
He will forsake you"
(2Chronicles 15:2).
Definition:
The 144,000. "A Lamb [Jesus] stood on mount Sion [heavenly Jerusalem], and with Him an hundred forty and four thousand" (Revelation 14:1) depicts the 144,000 successfully standing in Heaven, following the Pre-Wrath Rapture of Revelation 11:12,15. As Israel numbered its male population; even so, these "were not defiled with women; for they are virgins" (14:4).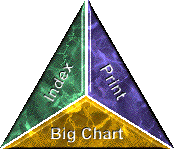 Big Chart - The tribulation timeline displayed all at once.



Index - An in-depth index of all topics displayed on the Big Chart, but in small chart form.



Print - It is recommended that you print out the Big Chart, to help you see an overview
easier, and for future reference.