Reference Articles:


Related Articles:
The Appointed Times ---New Window

Commentary on Revelations Chapter 11 ---New Window

Salvation is of the Jews ---New Window

Bible Promises Salvation in the LORD ---New Window


.
"The LORD is with you,
while ye be with Him;

and if ye seek Him,
He will be found of you;

but if ye forsake Him,
He will forsake you"
(2Chronicles 15:2).
Definition:
The Daily Sacrifice will commence again in the only place the Jewish Temple was ever allowed by God-- Jerusalem's Temple Mount. "But in the place which the LORD shall choose in one of thy tribes, there thou shalt offer thy burnt offerings" (Deuteronomy 12:14). Also, "Go up, rear an altar unto the LORD in the threshingfloor of Araunah the Jebusite [present day Temple Mount]" (2 Samuel 24:18).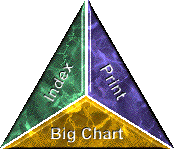 Big Chart - The tribulation timeline displayed all at once.



Index - An in-depth index of all topics displayed on the Big Chart, but in small chart form.



Print - It is recommended that you print out the Big Chart, to help you see an overview
easier, and for future reference.