| | | |
| --- | --- | --- |
| | | |
| | | |
| | | |
Phila
delphia > Sermons of C. H. Spurgeon (page 1 of 6)
Sermons of the Reverend
Charles Haddon Spurgeon
1834-1892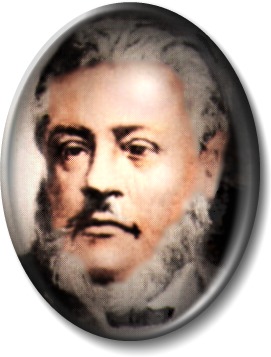 MORE THAN AN ELEGANT SPEAKER, Spurgeon had the Great-Heart of a Pastor-Shepherd. "Though I speak with the tongues of men and of angels, and have not Charity, I am become as sounding brass, or a tinkling cymbal" (1Corinthians 13:1). Take the following devotional comments on "Dwelling Safely Apart" as a sample of Spurgeon's shepherding of the Church of Philadelphia: "'Israel then shall dwell in safety alone: the fountain of Jacob shall be upon a land of corn and wine; also his heavens shall drop down dew' (Deuteronomy 33:28). The more we dwell alone, the more safe shall we be. God would have His people separate from sinners, His call to them is, 'Come ye out from among them.' A worldly Christian is spiritually diseased. Those who compromise with Christ's enemies may be reckoned with them. Our safety lies, not in making terms with the enemy, but in dwelling alone with our Best Friend. If we do this, we shall dwell in safety despite the sarcasms, the slanders, and the sneers of the world. We shall be safe from the baleful influence of its unbelief, its pride, its vanity, its filthiness. God also will make us dwell in safety alone in that day when sin shall be visited on the nations by wars and famines. The LORD brought Abram from Ur of the Chaldees, but Abram stopped halfway. He had no blessing till, having set out to go to the land of Canaan, to the land of Canaan he came, He was safe alone even in the midst of foes. Lot was not safe in Sodom though in a circle of friends. Our safety is in dwelling apart with God" (from June 12th's "Dwelling Safely Apart" entry to "Faith's Checkbook" ---New Window).

And, how did God equip His elegant mouthpiece to minister to His sheep? Through suffering; or, as one scholar observed, "Spurgeon had everything-- except good health." As the LORD Jesus learned "obedience by the things which He suffered" (Hebrews 5:8), Spurgeon learned patience and compassion for his flock through his own suffering. "But the God of all grace, who hath called us unto His eternal glory by Christ Jesus, after that ye have suffered a while, make you perfect, stablish, strengthen, settle you" (1Peter 5:10)... Spurgeon's life was short-- dying at the age of 57-- but intensely useful to His LORD and the Philadelphian Church. Like John the Baptist, C. H. Spurgeon was a "burning and a shining light" (John 5:35); and, we can still rejoice in the shepherding the Holy Spirit gives us through his writings. "He being dead yet speaketh" (Hebrews 11:4). May the God of All Grace, use the gifts of Philadelphia's Great-Heart to encourage and complete that work of grace in us. "Being confident of this very thing, that He which hath begun a good work in you will perform it until the day of Jesus Christ" (Philippians 1:6).

--excerpt from "The Church of Philadelphia Hall of Fame" ---New Window by Tom Stewart

"SERMONS OF SPURGEON" in 6 html pages-
SERMONS of page 1 (this page)




To avoid broken links, due to file length, please wait for the page to
load completely
before selecting ANY link below.
The links above can be used immediately.
Thanks.




TABLE OF CONTENTS



Click on this graphic in the table below to go to the sermon.
Above each sermon, click on the same graphic to return to this table.


| | |
| --- | --- |
| | A Caution to the Presumptuous |
| | All Joy in All Trials |
| | An Earnest Warning about Lukewarmness |
| | Christ is All |
| | Christ Precious to Believers |


A Caution to the Presumptuous




A Sermon
(No. 22)
Delivered on Sabbath Morning, May 13, 1855, by the
REV. C.H. SPURGEON
At Exeter Hall, Strand.
"Let him that thinketh he standeth take heed lest he fall."
–1 Corinthians 10:12

T is a singular fact, but nevertheless most certain, that the vices are the counterfeits of virtues. Whenever God sends from the mint of heaven a precious coin of genuine metal, Satan will imitate the impress, and utter a vile production of no value. God gives love; it is his nature and his essence. Satan also fashioneth a thing which he calls love, but it is lust. God bestows courage; and it is a good thing to be able to look one's fellow in the face, fearless of all men in doing our duty. Satan inspires fool-hardiness, styles it courage, and bids the man rush to the cannon's mouth for "bubble reputation." God creates in man holy fear. Satan gives him unbelief, and we often mistake the one for the other. So with the best of virtues, the saving grace of faith, when it comes to its perfection it ripens into confidence, and there is nothing so comfortable and so desirable to the Christian, as the full assurance of faith. Hence, we find Satan, when he sees this good coin, at once takes the metal of the bottomless pit, imitates the heavenly image and superscription of assurance, and palms upon us the vice of presumption.

We are astonished, perhaps, as Calvinistic Christians, to find Paul saying, "Let him that thinketh he standeth take heed lest he fall;" but we need not be astonished, for though we have a great right to believe that we stand, if we think we stand through the power of God–though we cannot be too confident of the might of the Most High, there is a thing so near akin to true confidence, that unless you use the greatest discernment you cannot tell the difference. Unholy presumption–it is against that which I am to speak this morning. Let me not be misunderstood. I shall not utter one word against the strongest faith. I wish all Little-Faiths were Strong-Faiths, that all Fearings were made Valiants-for-Truth, and the Ready-to-Halts Asahel's Nimble-of-Foot, that they might all run in their Master's work. I speak not against strong faith or full assurance; God giveth it to us; it is the holiest, happiest thing that a Christian can have, and there is no state so desirable as that of being able to say, "I know whom I have believed, and am persuaded that he is able to keep that which I have committed unto him." It is not against that I speak, but I warn you against that evil thing, a false confidence and presumption which creepeth over a Christian, like the cold death-sleep on the mountain-top, from which, if he is not awakened, as God will see that he shall be, death will be the inevitable consequence. "Let him that thinketh he standeth take heed lest he fall."

I shall this morning attempt first, to find out the character; secondly, to show the danger; and thirdly, to give the counsel. The character is, the man who thinks he stands; the danger is, that he may fall; and the counsel is, "let him take heed.

I. My first business shall be to FIND OUT THE CHARACTER intended by the presumptuous man, the man who thinks he stands. I could find a multitude of such if I might search the wide world o'er. I could find men in business filled with an arrogant hardihood, who, because they have in one speculation been successful will wade far out into the stormy sea of this contending life, risk their all–and lose it too. I might mention others who, presuming upon their health, are spending their years in sin and their lives in iniquity, because they think their bones iron and their nerves steel, and "all men mortal but themselves." I might speak of men who will venture into the midst of temptation, confident in their boasted power, exclaiming with self-complacency, "Do you think I am so weak as to sin? Oh! no; I shall stand. Give me the glass; I shall never be a drunkard. Give me the song; you will not find me a midnight reveller. I can drink a little and then I can stop." Such are presumptuous men. But I am not about to find them there; my business this morning is with God's church. The fanning must begin with the floor; the winnowing must try the wheat. So we are to winnow the church this morning to discover the presumptuous. We need not go far to find them. There are in every Christian church men who think they stand, men who vaunt themselves in fancied might and power, children of nature finely dressed, but not the living children of the living God; they have not been humbled or broken in spirit, or if they have, they have fostered carnal security until it has grown to a giant and trampled the sweet flower of humility under its foot. They think they stand. I speak now of real Christians, who, notwithstanding, have grown presumptuous, and indulge in a fleshly security. May my Master arouse such, while in preaching I endeavour to go to the core and root of the matter. For a little while I will expatiate upon the frequent causes of presumption in a Christian.



1. And first, a very common cause, is continued worldly prosperity. Moab is settled on his lees, he hath not been emptied from vessel to vessel. Give a man wealth; let his ships bring home continually rich freights; let the winds and waves appear to be his servants to bear his vessels across the bosom of the mighty deep; let his lands yield abundantly; let the weather be propitious to his crops, and the skies smile pleasantly upon his enterprise; let the bands of Orion be loosed for him; let the sweet influence of the Pleiades descend upon him; let uninterrupted success attend him; let him stand among men as a successful merchant, as a princely Dives, as a man who is heaping up riches to a large extent, who is always prospering: or, if not wealth, let him enjoy continued health; let him know no sickness; allow him with braced nerve and brilliant eye, to march through the world, and live happily; give him the buoyant spirit; let him have the song perpetually on his lips, and his eye be ever sparkling with joy:–the happy, happy man who laughs at care, and cries, "Begone, dull care, I prithee begone from me." I say the consequence of such a state to a man, let him be the best Christian who ever breathed, will be presumption; and he will say, "I stand." "In my prosperity," says David, "I said, I shall never be moved." And we are not much better than David, nor half as good. If God should always rock us in the cradle of prosperity–if we were always dandled on the knees of fortune–if we had not some stain on the alabaster pillar, if there were not a few clouds in the sky, some specks in our sunshine–if we had not some bitter drops in the wine of this life, we should become intoxicated with pleasure, we should dream "we stand;" and stand we should, but it would be upon a pinnacle; stand we might, but hike the man asleep upon the mast, each moment we should be in jeopardy. We bless God, then, for our afflictions; we thank him for our depressions of spirit; we extol his name for the losses of our property; for we feel that had it not so happened to us, had he not chastened us every morning, and vexed us every evening, we might have become too secure. Continued worldly prosperity is a fiery trial. If it be so with any of you, apply this proverb to your own state, "As the fining pot for silver, and the furnace for gold: so is a man to his praise."



2. Again, light thoughts of sin will engender presumption. When we are first converted, our conscience is so very tender, that we are afraid of the slightest sin. I have known young converts almost afraid to proceed a step, lest they should put their feet in the wrong direction. They will ask advice of their minister, and difficult cases of moral casuistry will they bring before us, such as we hardly know how to answer. They have a holy timidity, a godly fear, lest they should offend against God. But alas! very soon the fine bloom upon these first ripe fruits is removed by the rough handling of the surrounding world. The sensitive plant of young piety turns into a willow in after life, too pliant, too easily yielding. It is sadly true, that even a Christian will grow by degrees so callous, that the sin which once startled him and made his blood run cold, does not alarm him in the least. I can speak from my own experience. When first I heard an oath, I stood aghast, and knew not where to hide myself; yet now I can hear an imprecation or blasphemy against God, and though a shudder still runs through my veins, there is not that solemn feeling, that intense anguish, which I felt when first I heard such evil utterances. By degrees we get familiar with sin. The ear in which the cannon has been booming will not notice slight sounds. The men who work in those huge vessels, the hammering of which causes immense noise, cannot at first sleep, for the continual din in their ears; but by-and-by, they, when they are used to it, think nothing of it. So with sin. First, a little sin doth startle us. Soon we say, "Is it not a little one?" like Lot did of Zoar. Then there comes another, larger, and then another, until by degrees we begin to regard it as but a little ill; and then you know, there comes an unholy presumption, and we think we stand. "We have not fallen," say we, "we only did such a little thing; we have not gone astray. True, we tripped a little, but we stood upright in the main. We might have uttered one unholy word, but as for the most of our conversation, it was consistent." So we palliate sin; we throw a gloss over it, we try to hide it. Christian, beware! when thou thinkest lightly of sin, then thou hast become presumptuous. Take heed, lest thou shouldst fall. Sin– a little thing! Is it not a poison! Who knows its deadliness? Sin– a little thing! Do not the little foxes spoil the vines? Sin–a little thing! Doth not the tiny coral insect build a rock that wrecks a navy? Do not little strokes fell lofty oaks? Will not continual droppings wear away stones? Sin–a little thing! It girded his head with thorns that now is crowned with glory. Sin–a little thing! It made him suffer anguish, bitterness, and woe, till he endured
"All that incarnate God could bear, with strength enough, and none to spare."
It is not a little thing, sirs. Could you weigh it in the scales of eternity, you would fly from it as from a serpent, and abhor the least appearance of evil. But alas! loose thoughts of sin often beget a presumptuous spirit, and we think we stand.



3. A third reason often is, low thoughts of the value of religion. We none of us value religion enough. Religious furor, as it is called, is laughed at everywhere; but I do not believe there is such a thing as religious furor at all. If a man could be so enthusiastic as to give his body to be burned at the stake, could he pour out his drops of blood and turn each drop into a life, and then let that life be slaughtered in perpetual martyrdom, he would not love his God too much. Oh, no! when we think that this world is but a narrow space; that time will soon be gone, and we shall be in the for-ever of eternity; when we consider we must be either in hell or in heaven throughout a never- ending state of immortality, how sirs, can we love too much? how can we set too high a value on the immortal soul? Can we ask too great a price for heaven? Can we think we do too much to serve that God who gave himself for our sins? Ah! no; and yet my friends, most of us do not sufficiently regard the value of religion. We cannot any of us estimate the soul rightly; we have nothing with which to compare it. Gold is sordid dust; diamonds are but small lumps of congealed air that can be made to melt away. We have nought with which to compare the soul; therefore we cannot tell its value. It is because we do not know this, that we presume. Doth the miser who loves his gold let it be scattered on the floor that his servant may steal it? Doth he not hide it in some secret place where no eye shall behold it? Day after day, night after night, he counteth out his treasure because he loves it. Doth the mother trust her babe by the river-side? Doth she not in her sleep think of it? and when it is sick, will she leave it to the care of some poor nurse, who may suffer it to die? Oh! no; what we love, we will not wantonly throw away; what we esteem most precious, we will guard with the most anxious care. So, if Christians knew the value of their souls, if they estimated religion at its proper rate, they never would presume; but low thoughts of Christ, low thoughts of God, mean thoughts of our souls' eternal state–these things tend to make us carelessly secure. Take heed, therefore, of low ideas of the gospel, lest ye be overtaken by the evil one.



4. But again, this presumption often springs from ignorance of what we are, and where we stand. Many Christians have not yet learned what they are. It is true, the first teaching of God is to shew us our own state, but we do not know that thoroughly till many year s after we have known Jesus Christ. The fountains of the great deep within our hearts are not broken up all at once; the corruption of our soul is not developed in an hour. "Son of man," said the angel of Ezekiel, "I will show thee the abominations of Israel." He then took him in at one door, where he saw abominable things, and stood aghast. "Son of man, I will show thee greater abominations than these;" then he takes him into another chamber, and Ezekiel says, "Surely I have now seen the worst." "No," says the angel, "I will show thee greater things than these." So, all our life long the Holy Spirit reveals to us the horrid abomination of our hearts. I know there are some here who do not think anything about it; they think they are good-hearted creatures. Good hearts, have you? Good hearts! Jeremiah had a better heart than you, yet he said, "The heart is deceitful above all things, and desperately wicked; who can know it?" No; the black lesson cannot be learned in a night. God alone knows the evil of the heart; and Young says, "God spares all eyes but his own that awful sight–the vision of a human heart." If we could but see it, we should stand aghast. Well, it is ignorance of this that makes us presume. We say, "I have a good nature, I have a noble disposition; I have none of those hot and angry passions that some have; I can stand secure; I have not that dry, tindery heart that is on fire in a moment; my passions are weakened; my powers for evil are somewhat taken down, and I may stand safely." Ah! ye little know that it is when ye talk like this, that ye presume. O worm of the dust, thou art not yet free from an evil nature, for sin and corruption remain in the heart even of the regenerate; and it is strangely true, though it appears a paradox, as Ralph Erskine said, that a Christian sometimes thinks himself
"To good and evil equal bent
And both a devil and a saint."
There is such corruption in a Christian, that while he is a saint in his life, and justified through Christ, he seems a devil sometimes in imagination, and a demon in the wishes and corruptions of his soul. Take heed, Christian, thou hast need to be upon the watch tower; thou hast a heart of unbelief; therefore watch thou both night and day.



5. But to finish this delineation of a presumptuous man–Pride is the most pregnant cause of presumption. In all its various shapes it is the fountain of carnal security. Sometimes it is pride of talent. God has endowed a man with gifts; he is able to stand before the multitude, or to write for the many; he has a discerning mind, he has a judgment, and such like things. Then says he, " As for the ignorant, those who have no talent, they may fall; my brother ought to take care: but look at me. How am I wrapped in grandeur!" And thus in his self-complacency he thinks he stands. Ah! those are the men that fall. How many that flamed like comets in the sky of the religious world have rushed into space and been quenched in darkness! How many a man who has stood like a prophet before his fellows, and who would exclaim as he wrapped himself in his conceit, "I, only I am alive, I am the only prophet of God;" and yet that only prophet fell; his lamp was quenched, and his light put out in darkness. How many have boasted of their might and dignity, and have said, "I have built this mighty Babylon," but then they thought they stood, and they fell at once. "Let him that thinketh he standeth," with the proudest talents, "take heed lest he fall."

Others have the pride of grace. That is a curious fact; but there is such a thing as being proud of grace. A man says, "I have great faith, I shall not fall; poor little faith may, but I never shall." " I have fervent love," says another man, "I can stand, there is no danger of my going astray; as for my brother over there, he is so cold and slow, he will fall, I dare say." Says another, "I have a most burning hope of heaven, and that hope will triumph; it will purge my soul from sense and sin, as Christ the Lord is pure. I am safe." He who boasts of grace, has little grace to boast of. But there are some who do that, who think their graces can keep them, knowing not that the stream must flow constantly from the fountain head, else the bed of the brook shall soon be dry, and ye shall see the pebbles at the bottom. If a continuous stream of oil come not to the lamp, though it burn brightly to-day, it shall smoke to-morrow, and noxous will be the scent thereof. Take heed that thou neither gloriest in thy talents nor in thy graces.

Many are worse still; they think they shall not fall because of their privileges. "I take the sacrament, I have been baptized in an orthodox manner, as written in God's word; I attend such and such a ministry; I am well fed; I am fat and flourishing in the courts of my God. If I were one of those starved creatures who hear a false gospel, possibly I might sin; but oh! our minister is the model of perfection; we are constantly fed and made fat; surely we shall stand." Thus in the complacency of their priviledges they run down others, exclaiming, "My mountain standeth firm, I shall never be moved." Take heed, presumption, take heed. Pride cometh before a fall; and a haughty spirit is the usher of destruction. Take heed; watch thy footsteps; for where pride creepeth in, it is the worm at the root of the gourd, causing it to wither and die. "Let him that thinketh he standeth," because of pride of talent, or grace, or privilege, "take heed lest he fall."

I hope I have touched some here; I trust the lancet has been sharp; I have taken the scalpel, and I hope I have discovered something. O ye presumptuous ones, I speak to you; and I shall do so while next I warn you of your danger.

II. I shall be more brief on the second point–THE DANGER. He who thinks he stands is in danger of a fall. The true Christian cannot possibly suffer a final fall, but he is very much disposed to a foul fall. Though the Christian shall not stumble so as to destroy his life, he may break his limb. Though God has given his angels charge over him, to keep him in all his ways, yet there is no commission to keep him when he goes astray; and when he is astray he may thrust himself through with many sorrows.



1. I must now try and give you the reason why a man who thinks he stands is more exposed to the danger of falling than any other. First, because such a man in the midst of temptation will be sure to be more or less careless. Make a man believe he is very strong, and what will he do? The fight is thickening around him; yet he has his sword in his scabbard. "Oh," saith he, " my arm is nimble and strong; I can draw it out and strike home." So perhaps he lies down in the field, or sloth-fully sleeps in his tent; "for," saith he, "when I hear enemies approaching, such is my prowess and such my might, that I can mow them down by thousands. Ye sentinels watch the weak; go to the Ready-to-halts and the Fearings, and arouse them. But I am a giant; and let me once get this old Toledo blade in my hand, it will cut through body and soul. Whenever I meet my enemies I shall be more than conqueror." The man is careless in battle. He lifteth up his helmet, as it is said Goliath did, and then a stone pierceth his forehead; he throws away his shield, and then an arrow penetrateth his flesh; he will put his sword into his scabbard, then the enemy smiteth him, and he is ill prepared to resist. The man who thinks he is strong, is off his guard; he is not ready to parry the stroke of the evil one, and then the poignard entereth his soul.



2. Again, the man who thinks he stands will not be careful to keep out of the way of temptation, but rather will run into it. I remember seeing a man who was going to a place of worldly amusement–he was a professor of religion–and I called to him, "What doest thou there, Elijah?" "Why do you ask me such a question as that?" said he. I said, "What doest thou here, Elijah? Thou art going there." "Yes," he replied, with some sort of blush, "but I can do that with impunity." "I could not," said I; "if I were there I know I should commit sin. I should not care what people said about it; I always do as I like, so far as I believe it to be right; I leave the saying to anybody who likes to talk about me. But it is a place of danger, and I could not go there with impunity." "Ah!" said he, "I could; I have been before, and I have had some sweet thoughts there. I find it enlarges the intellect. You are narrow-minded; you do not get these good things. It is a rich treat I assure you. I would go if I were you." "No," I said, "it would be dangerous for me: from what I hear, the name of Jesus is profaned there; and there is much said that is altogether contrary to the religion we believe. The persons who attend there are none of the best, and it will surely be said that birds of a feather flock together." "Ah, well," he replied, "perhaps you young men had better keep away; I am a strong man, I can go;" and off he went to the place of amusement. That man, sirs, was an apple of Sodom. He was a professor of religion. I guessed there was something rotten at the core from that very fact; and I found it so by experience, for the man was a downright sensualist even then. He wore a mask, he was a hypocrite, and had none of the grace of God in his heart. Presumptuous men will say they can go into sin, they are so full of moral strength; but when a man tells you he is so good, always read his words backwards, and understand him to mean that he is as bad as he can be. The self- confident man is in danger of falling because he will even run into temptation in the confidence that he is strong, and able to make his escape.



3. Another reason is, that these strong men sometimes will not use the means of grace, and therefore they fall. There are some persons here, who never attend a place of worship very likely; they do not profess to be religious; but I am sure they would be astonished if I were to tell them, that I know some professedly religious people who are accepted in some churches as being true children of God, who yet make it a habit of stopping away from the house of God, because they conceive they are so advanced that they do not want it. You smile at such a thing as that. They boast such deep experience within; they have a volume of sweet sermons at home, and they will stop and read them; they need not go to the house of God, for they are fat and flourishing. They conceit themselves that they have received food enough seven years ago to last them the next ten years. They imagine that old food will feed their souls now. These are your presumptuous men. They are not to be found at the Lord's table, eating the body and drinking the blood of Christ, in the holy emblems of bread and wine. You do not see them in their closets; you do not find them searching the Scriptures with holy curiosity. They think they stand–they shall never be moved; they fancy that means are intended for weaker Christians; and leaving those means, they fall. They will not have the shoe to put upon the foot, and therefore the flint cutteth them; they will not put on the armour, and therefore the enemy wounds them–sometimes well- nigh unto death. In this deep quagmire of neglect of the means, many a haughty professor has been smothered.



4. Once more, the man who is self- confident runs a fearful hazard, because God's Spirit always leaves the proud. The gracious Spirit delights to dwell in the low places. The holy dove came to Jordan; we read not that it ever rested on Bashan. The man upon the white horse rode among the myrtle trees, not among the cedars. The myrtle trees grew at the foot of the mountains; the cedars on the summit thereof. God loves humility. He who walks with fear and trembling, fearing lest he should go astray, that man the Spirit loves; but when once pride creeps in, and the man declares, "Now I am in no danger," away goes the dove; it flies to heaven and will have nought to do with him. Proud souls, ye quench the Spirit. Ye arrogant men, ye grieve the Holy Ghost. He leaves every heart where pride dwelleth; that evil spirit of Lucifer he abhors; he will not rest with it; he will not tarry in its company. Here is your greatest danger, ye proud ones– that the Spirit leaves those who deny their entire dependence on him.

III. The third point is THE COUNSEL. I have been expounding the text; now I want to enforce it. I would, if my Lord would allow me, speak home to your souls, and so picture the danger of a presumptuous man, that I would make you all cry out to heaven that sooner might you die than presume; that sooner might you be found amongst those who lie prostrate at the foot of Christ, trembling all their lives, than amongst those who think they stand, and therefore fall. Christian men, the counsel of Scripture is–" Take heed."



1. First, take heed, because so many have fallen. My brother, could I take thee into the wards of that hospital where lie sick and wounded Christians, I could make you tremble. I would show you one, who, by a sin that occupied him not a single moment, is so sore broken, that his life is one continued scene of misery. I could show you another one, a brilliant genius, who served his God with energy, who is now–not a priest of the devil it is true, but almost that–sitting down in despair, because of his sin. I could point you to another person, who once stood in the church, pious and consistent, but who now comes up to the same house of prayer as if he were ashamed of himself, sits in some remote corner, and is no longer treated with the kindness he formerly received, the brethren themselves being suspicious, because he so greatly deceived them, and brought such dishonor upon the cause of Christ. Oh! did ye know the sad pain which those endure who fall. Could ye tell how many have fallen, (and have not perished, it is true,) but still have dragged themselves along, in misery, throughout their entire existence, I am sure ye would take heed. Come with me to the foot of the mountain of presumption. See there the maimed and writhing forms of many who once soared with Icarian wings in the airy regions of self-confidence; yet there they lie with their bones broken, and their peace destroyed. There lies one who had immortal life within him; see how full of pain he appears, and he looks a mass of helpless matter. He is alive, it is true, but just alive. Ye know not how some of those enter heaven who are saved, "so as by fire." One man walks to heaven; he keeps consistent; God is with him, and he is happy all his journey through. Another says, "I am strong, I shall not fall." He runs aside to pluck a flower; he sees something which the devil has laid in his way; he is caught first in this gin, and then in that trap; and when he comes near the river, instead of finding before him that stream of nectar of which the dying Christian drinks, he sees fire through which he has to pass, blazing upon the surface of the water. The river is on fire, and as he enters it he is scorched and burned. The hand of God is lifted up saying, "Come on, come on;" but as he dips his foot in the stream, he finds the fire kindling around him, and though the hand clutches him by the hair of the head, and drags him through, he stands upon the shore of heaven, and cries, " I am a monument of divine mercy, for I have been saved so as by fire." Oh ! do you want to be saved by fire, Christians? Would ye no rather enter heaven, singing songs of praises? Would ye not glorify him on earth, and then give your last testimony with, "Victory, victory, victory, unto him that loved us;" then shut your eyes on earth, and open them in heaven? If you would do so, presume not. "Let him that thinketh he standeth take heed lest he fall."



2. Once more, my brother, take heed, because a fall will so much damage the cause of Christ. Nothing has hurt religion one-half, or one thousandth part, so much as the fall of God's people. Ah ! when a true believer sins, how will the world point at him. "That man was a deacon, but he knows how to charge exorbitantly. That man was a professor, but he can cheat as well as his neighbours. That man is a minister, and he lives in sin." Oh ! when the mighty fall–it is rejoice fir tree, for the cedar has fallen–how does the world exult ! They chuckle over our sin; they rejoice over our faults; they fly around us, and if they can see one point where we are vulnerable, how will they say, "See these holy people are no better than they should be." Because there is one hypocrite, men set down all the rest the same. I heard one man say, a little while ago, that he did not believe there was a true Christian living, because he had found out so many hypocrites. I reminded him that there could be no hypocrites if there were no genuine ones. No one would try to forge bank notes if there were no genuine ones. No one would think of passing a bad sovereign if there were no sterling coin. So the fact of their being some hypocrites proves that there are some genuine characters. But let those who are so, take heed; let them always, in their conduct, have the ring of true gold. Let your conversation be such as to become the gospel of Christ, lest by any means the enemy get the advantage over us, and slander the name of Jesus.

And especially is this incumbent upon the members of our own denomination, for it is often said that the doctrines we believe have a tendency to lead us to sin. I have heard it asserted most positively, that those high doctrines which we love and which we find in the Scriptures, are licentious ones. I do not know who has the hardihood to make that assertion, when they consider that the holiest of men have been believers in them. I ask the man who dares to say that Calvinism is a licentious religion, what he thinks of the character of Augustine, or Calvin, or Whitfield, who in successive ages were the great exponents of the system of grace; or what will he say of those Puritans, whose works are full of them? Had a man been an Arminian in those days, he would have been accounted the vilest heretic breathing; but now we are looked upon as the heretics, and they the orthodox. We have gone back to the old school; we can trace our descent from the Apostles. It is that vein of free grace running through the sermonising of Baptists, which has saved us as a denomination. Were it not for that, we should not stand where we are. We can run a golden link from hence up to Jesus Christ himself, through a holy succession of mighty fathers, who all held these glorious truths; and we can say of them, where will you find holier and better men in the world? We are not ashamed to say of ourselves, that however much we may be maligned and slandered, ye will not find a people who will live closer to God than those who believe that they are saved not by their works, but by free grace alone. But, oh ! ye believers in free grace, be careful. Our enemies hate the doctrine; and if one falls, "Ah there," say they, "see the tendency of your principles." Nay, we might reply, see what is the tendency of your doctrine. The exception in our case proves the rule is true, that after all, our gospel does lead us to holiness. Of all men, those have the most disinterested piety, the sublimest reverence, the most ardent devotion, who believe that they are saved by grace, without works, through faith, and that not of themselves, it is the gift of God. Christian take heed, lest by any means Christ should be crucified afresh, and should be put unto an open shame.

And now what more can I say ? Oh ye, my beloved, ye my brethren, think not that ye stand, lest ye should fall. Oh ye fellow heirs of everlasting life and glory, we are marching along through this weary pilgrimage; and I, whom God hath called to preach to you, would turn affectionately to you little ones, and say, take heed lest ye fall. My brother, stumble not. There lieth the gin, there the snare. I am come to gather the stones out of the road, and take away the stumbling blocks. But what can I do unless, with due care and caution, ye yourselves walk guardedly. Oh, my brethren; be much more in prayer than ever. Spend more time in pious adoration. Read the Scriptures more earnestly and constantly. Watch your lives more carefully. Live nearer to God. Take the best examples for your pattern. Let your conversation be redolent of heaven. Let your hearts be perfumed with affection for men's souls. So live that men may take knowledge of you that you have been with Jesus, and have learned of him; and when that happy day shall come when he whom you love shall say, "Come up higher," let it be your happiness to hear him say, "Come my beloved, thou hast fought a good fight, thou hast finished thy course, and henceforth there is laid up for thee a crown of righteousness that fadeth not away". On, Christian, with care and caution ! On, with holy fear and trembling ! On yet, with faith and confidence, for thou shalt not fall. Read the next verse of this very chapter: "He will not suffer you to be tempted above that which ye are able to bear, but will, with the temptation, also make a way to escape."

But I have some here, perhaps, who may never hear my voice again; and I will not let my congregation go, God helping me, without telling them the way of salvation. Sirs, there are some of you who know ye have not believed in Christ. If ye were to die where ye now sit ye have no hope that ye would rise amongst the glorified in bliss. How many are there here who if their hearts could speak, must testify that they are without God, without Christ, and strangers from the common-wealth of Israel. Oh, let me tell you then, what ye must do to be saved. Does your heart beat high? Do ye grieve over your sins? Do ye repent of your iniquities? Will ye turn unto the living God? If so, this is the way of salvation; "Whosoever believeth and is baptised shall be saved." I cannot reverse my Master's order–he says, "believeth," and then "baptised;" and he tells me that "he that believeth not shall be damned." Oh, my hearers, your works cannot save you. Though I have spoken to Christians, and exhorted them to live in good works, I talk not so to you. I ask ye not to get the flower before ye have the seed. I will not bid you get the roof of your house before ye lay the foundation. Believe on the name of the Lord Jesus Christ, and ye shall be saved. Whosoever here will now cast himself as a guilty worm flat on Jesus–whoever will throw himself into the arms of everlasting love, that man shall be accepted; he shall go from that door justified and forgiven, with his soul as safe as if he were in heaven, without the danger of its ever being lost. All this is through belief in Christ.

Surely ye need no argument. If I thought ye did I would use it. I would stand and weep till ye came to Christ. If I thought I was strong enough to fetch a soul to Jesus, if I thought that moral suasion could win you, I would go round to each of your seats and beg of you in God's name to repent. But since I cannot do that, I have done my duty when I have prophesied to the dry bones. Remember we shall meet again. I boast of neither eloquence nor talent, and I cannot understand why ye come here; I only speak right on, and tell you what I feel; but mark me, when we meet before God's bar, however ill I may have spoken, I shall be able to say, that I said to you, "Believe on the name of Jesus, and ye shall be saved." Why will ye die, O house of Israel? Is hell so sweet, is everlasting torment so much to be desired, that therefore ye can let go the glories of heaven, the bliss of eternity? Men, are ye to live for ever? or, are ye to die like brutes? "Live !" say you, Well, then, are you not desirous to live in a state of bliss? Oh, may God grant you grace to turn to him with full purpose of heart! Come, guilty sinner, come! God help you to come, and I shall be well repaid, if but one soul be added to the visible fold of Jesus, through aught I may have said.

---
All Joy in All Trials




A Sermon
(No. 1704)
Delivered on Lord's Day Morning, February 4th, 1883, by
C. H. SPURGEON,
At the Metropolitan Tabernacle, Newington
"My brethren, count it all joy when ye fall into divers temptations; knowing this, that the trying of your faith worketh patience. But let patience have her perfect work, that ye may be perfect and entire, wanting nothing."
—James 1:2-4.

ames calls the converted among the twelve tribes his brethren. Christianity has a great uniting power: it both discovers and creates relationships among the sons of men. It reminds us of the ties of nature, and binds us with the bonds of grace. Every one that is born of the Spirit of God is brother to every other that is born of the same Spirit. Well may we be called brethren, for we are redeemed by one blood; we are partakers of the same life; we feed upon the same heavenly food; we are united to the same living head; we seek the same ends; we love the same Father: we are heirs of the same promises; and we shall dwell for ever together in the same heaven. Wherefore, let brotherly love continue; let us love one another with a pure heart fervently, and manifest that love, not in word only, but in deed and in truth. Whatever brotherhood may be a sham, let the brotherhood of believers be the most real thing beneath the stars.

Beginning with this word "brethren," James shows a true brotherly sympathy with believers in their trials, and this is a main part of Christian fellowship. "Bear ye one another's burdens, and so fulfil the law of Christ." If we are not tempted ourselves at this moment, others are: let us remember them in our prayers; for in due time our turn will come, and we shall be put into the crucible. As we would desire to receive sympathy and help in our hour of need, let us render it freely to those who are now enduring trial. Let us remember those that are in bonds, as bound with them, and those that suffer affliction as being ourselves in the body. Remembering the trials of his brethren, James tries to cheer them, and therefore he says, "My brethren, count it all joy when ye fall into divers trials." It is a part of our high calling to rise ourselves into confidence; and it is also our duty to see that none of our brethren despond, much less despair. The whole tendency of our holy faith is to elevate and to encourage. Grace breeds no sorrow, except the healthy sorrow which comes with saving repentance and leads to the joy of pardon: it comes not to make men miserable, but to wipe all tears from their eyes. Our dream is not of devils descending a dreary staircase to hell, but of angels ascending and descending upon a ladder, the top of which leads to the shining throne of God. The message of the gospel is one of joy and gladness, and were it universally understood and received this world would be no longer a wilderness, but it would rejoice and blossom as the rose. Let grace reign in all hearts, and this earth will become a temple filled with perpetual song; and even the trials of life will become causes of the highest joy, so beautifully described by James as "all joy," as if every possible delight were crowded into it. Blessed be God, it is our work, not to upbraid, but to cheer all the brotherhood: we walk in a light which glorifies everything upon which it falls, and turns losses into gains. We are able in sober earnest to speak with the afflicted, and bid them be patient under the chastening hand of God; yea, to count it all joy when they fall into divers trials because those trials will work out for them such signal, such lasting good. They may be well content to sow in tears since they are sure to reap in joy.

Without further preface we will come at once to the text; and observe that in speaking about affliction, for that is the subject of the text, the apostle notes, first, the essential point which is assailed by temptation, namely, your faith. Your faith is the target that all the arrows are shot at; the furnace is kindled for the trial of your faith. Notice, secondly, the invaluable blessing which is thus gained, namely, the proving of your faith, discovering whether it be the right faith or no. This proof of our faith is a blessing of which I cannot speak too highly. Then, thirdly, we may not overlook the priceless virtue which is produced by this process of testing, namely, patience; for the proving of your faith produces patience, and this is the soul's surest enrichment. Lastly, in connection with that patience we shall note the spiritual completeness which is thus promoted:—"That ye may be perfect and entire, lacking nothing." Perhaps you have noticed that little variations I have made in the text; but I am now following the Revised Version, which gives an admirable rendering. I will read it. "Count it all joy, my brethren, when ye fall into manifold temptations; knowing that the proof of your faith worketh patience. And let patience have its perfect work, that ye may be perfect and entire, lacking in nothing."

I. First, let us think a little upon THE ESSENTIAL POINT WHICH IS ASSAILED by temptation or trial. It is your faith which is tried. It is supposed that you have that faith. You are not the people of God, you are not truly brethren unless you are believers. It is this faith of yours which is peculiarly obnoxious to Satan and to the world which lieth in the wicked one. If you had not faith they would not be enemies of yours; but faith is the mark of the chosen of God, and therefore his foes become the foes of all the faithful, spitting their venom specially upon their faith. God Himself hath put enmity between the serpent and the woman, between the serpent's seed and the woman's seed; and that enmity must show itself. The serpent bites at the heel of the true seed: hence mockings, persecutions, temptations, and trials are sure to beset the pathway to faith. The hand of faith is against all evil, and all evil is against faith. Faith is that blessed grace which is most pleasing to God, and hence it is the most displeasing to the devil. By faith God is greatly glorified, and hence by faith Satan is greatly annoyed. He rages at faith because he sees therein his own defeat and the victory of grace.

Because the trial of your faith brings honour to the Lord, therefore the Lord Himself is sure to try it that out of its trial praise may come to his grace by which faith is sustained. Our chief end is to glorify God, and if our trials enable us more fully to answer the end of our being it is well that they should happen unto us. So early in our discourse we see reason to count it all joy when we fall into manifold trials.

It is by our faith that we are saved, justified, and brought near to God, and therefore it is no marvel that it is attacked. It is by believing in Christ that we are delivered from the reigning power of sin, and receive power to become the sons of God. Faith is as vital to salvation as the heart is vital to the body: hence the javelins of the enemy are mainly aimed at this essential grace. Faith is the standard bearer, and the object of the enemy is to strike him down that the battle may be gained. If the foundations be removed what can the righteous do? If the cable can be snapped whither will the vessel drift? All the powers of darkness which are opposed to right and truth are sure to fight against our faith, and manifold temptations will march in their legions against our confidence in God.

It is by our faith that we live; we began to live by it, and continue to live by it, for "the just shall live by faith." Once let faith go and our life is gone; and hence it is that the powers which war against us make their main assault upon this royal castle, this key of the whole position. Faith is your jewel, your joy, your glory; and the thieves who haunt the pilgrim way are all in league to tear it from you. Hold fast, therefore, this your choice treasure.

It is by faith, too, that Christians perform exploits. If men of old wrought daring and heroic deeds it was by faith. Faith is the fighting principle and the conquering principle: therefore it is Satan's policy to slay it even as Pharaoh sought to kill the male children when Israel dwelt in Egypt. Rob a Christian of his faith and he will be like Samson when his locks were cut away: the Philistines will be upon him and the Lord will have departed from him. Marvel not if the full force of the current shall beat upon your faith, for it is the foundation of your spiritual house. Oh that your faith may abide steadfast and unmovable in all present trials, that so it may be found true in the hour of death and in the day of judgment. Woe unto that man whose faith fails him in this land of peace, for what will he do in the swelling of Jordan?

Now, think of how faith is tried. According to the text we are said to fall into "manifold temptations" or into "divers temptations"—that is to say, we may expect very many and very different troubles. In any case these trials will be most real. The twelve tribes to whom this epistle was written were a specially tried people, for in the first place they were, as Jews, greatly persecuted by all other nations, and when they became Christians they were cruelly persecuted by their own people. A Gentile convert was somewhat less in peril than a Jewish Christian, for the latter was crushed between the upper and nether millstones of Paganism and Judaism. The Israelitish Christian was usually so persecuted by his own kith and kin that he had to flee from them, and whither could he go, for all other people abhorred the Jews? We are not in such a plight, but God's people even to this day will find that trial is no sham word. The rod in God's house is no toy to play with. The furnace, believe me, is no mere place of extra warmth to which you may soon accustom yourself: it is often heated seven times hotter, like the furnace of Nebuchadnezzar and God's children are made to know that the fire burns and devours. Our temptations are no inventions of nervousness nor hobgoblins of dreamy fear. Ye have heard of the patience of Job—his was real patience, for his afflictions were real. Could each tried believer among us tell his own story I do not doubt we would convince all who heard us that the troubles and temptations which we have endured are no fictions of romance, but must be ranked among the stern realities of actual life.

Ay, and note too, that the trials of Christians are such as would in themselves lead us into sin, for I take it that our translators would not have placed the word "temptation" in the text, and the Revisionists would not have retained it, if they had not felt that there was a colouring of temptation in its meaning, and that "trial" was hardly the word. The natural tendency of trouble is not to sanctify, but to induce sin. A man is very apt to become unbelieving under affliction: that is a sin. He is apt to murmur against God under it: that is a sin. He is apt to put forth his hand to some ill way of escaping from his difficulty: and that would be sin. Hence we are taught to pray, "Lead us not into temptation; because trial has in itself a measure of temptation"; and if it were not neutralized by abundant grace it would bear us towards sin. I suppose that every test must have in it a measure of temptation. The Lord cannot be tempted of evil, neither tempteth he any man; but this is to be understood of his end and design. He entices no man to do evil; but yet He tries the sincerity and faithfulness of men by placing them where sin comes in their way, and does its best or its worst to ensnare them: His design being that the uprightness of His servants may thus be proved, both to themselves and others. We are not taken out of this world of temptation, but we are kept in it for our good. Because our nature is depraved it makes occasions for sin, both out of our joys and our trials, but by grace we overcome the tendency of nature, and so derive benefit from tribulation. Do I not speak to many here who at times feel strong impulses towards evil, especially in the darksome hour when the spirit of evil walks abroad? Have you not been made to tremble for yourselves in season of fierce trial, for your feet were almost gone, your steps had well-nigh slipped. Is there any virtue that has not been weather-beaten? Is there any love that has not at times been so tried that it threatened to curdle into hate? Is there any good thing this side heaven which has marched all the way in silver slippers? Did ever a flower of grace blossom in this wretched clime without being tried with frost or blight? Our way is up the river; we have to stem the current, and struggle against a flood which would readily bear us to destruction. Thus, not only trials, but black temptations assail the Christian's faith.

As to what shape they take, we may say this much: the trial or temptation of each man is distinct from that of every other. When God did tempt Abraham he was bidden to take his son, his only son, and offer him upon a mountain for a sacrifice. Nobody here was ever tried in that way: nobody ever will be. We may have the trial of losing our child, but certainly not the trial of having a command to offer him in sacrifice. That was a trial peculiar to Abraham: necessary and useful to him, though never proposed to us. In the case of the young man in the gospels, our Lord Jesus tried him with, "If thou wouldest be perfect, go and sell that thou hast, and give to the poor, and thou shalt have treasure in heaven." Some have dreamed that it must therefore be the duty of everybody to part with their possessions: but this is idle. It would not be the duty of any man to offer up his only son; and it is not the duty of every man to part with all his goods. These were tests to particular persons; and others equally special and searching have been applied in other cases. We are not to try ourselves, nor to desire other men's trials; it will be well if we endure those which the Lord appoints for us, for they will be wisely chosen. That which would most severely test me would perhaps be no trial to you; and that which tries you might be no temptation to me. This is one reason why we often judge one another so severely, because feeling ourselves to be strong in that particular point we argue that the fallen one must have been strong in that point too, and therefore must have willfully and earnestly have determined to do wrong. This may be a cruel supposition. We hastily conclude that the temptation must have been as feeble in his case as it would have been in our own; which is a great mistake, for a temptation which to you or to me would be no temptation at all, may be to another individual, of a peculiar constitution and under singular circumstances, a most fierce and terrible blast from the adversary, before which he falls mournfully, but not with malice aforethought. Divers trials, says the apostle, and he knew what he said.

And, dear friends, sometimes these divers trials derive great force from their seemingly surrounding us, and cutting off escape: James says,—"Ye fall into divers temptations": like men who fall into a pit, and do not know how to get out; or like soldiers who fall into an ambuscade; or travellers in the good old times when two or three footpaths surrounded them and made them feel that they had fallen into bad hands. The tempted see not which way to turn; they appear to be hemmed in; they are as a bird that is taken in the fowler's snare. This it is that makes calamity of our manifold temptations, that they hedge up our way, and unless faith finds the clue we wander in a thorny maze.

At times temptation comes suddenly upon us, and so we fall into it. When we were at rest, and were quiet, suddenly the evil came, like a lion leaping from the thicket. When Job's children were eating and drinking in their elder brother's house, then suddenly a wind came from the wilderness, and the patriarch was bereaved: the cattle were ploughing, the sheep were grazing, the camels were at their service, and in a moment, by fire from heaven, and by robber bands, the whole of these possessions vanished. One messenger had not told his story before another followed at his heels; Job had no breathing time, the blows fell thick and fast. The trial of our faith is most severe when divers trials happen to us when we look not for them. It is not strange in the light of these things that James should say, "Count it all joy when ye fall into divers trials"?

Those were the days of tumults, imprisonment, crucifixion, sword, and fire. Then the amphitheatre devoured Christians by thousands. The general cry was "The Christians to the lions!" Do you wonder if sometimes the bravest were made to say, Is our faith really true? This faith which is abhorred of all mankind, can it be divine? Has it come from God? Why, then, does He not interpose and deliver His people? Shall we apostatise? Shall we deny Christ and live, or shall we go on with our confession through innumerable torments even to a bloody death? Will fidelity answer after all? Is there a crown of glory? is there an eternity of bliss? Is there in very deed a resurrection of the dead? These questions came into men's minds then, and were fairly faced: the faith of martyrs was not taken up at second hand, or borrowed from their parents; they believed for themselves in downright earnest. Men and women in those days believed in such a way that they never flinched nor started aside from fear of death; indeed, they pressed forward to confess their faith in Jesus in such crowds that at last the heathen cried, "There must be something in it: it must be a religion of God, or how could these men so gladly bear their troubles?" This was the faith of God's elect, the work of the Holy Ghost.

You see, then, the main point of attack is our faith, and happy is the man whose shield can catch and quench all the fiery darts of the enemy.

II. That we may make the text more clear we shall next notice THE INVALUABLE BLESSING WHICH IS GAINED BY THE TRIAL OF OUR FAITH. The blessing gained is this, that our faith is tried and proved. Two Sabbaths ago I addressed you upon the man whose bad foundations led to the overthrow of his house; and I know that many said after the sermon:—"God grant that we may not be like him: may we have a firm foundation for our soul to rest on." Then you went home, and you sat down and said, "Have I this sure foundation?" You began to question, argue, reason, and so on, and your design was a good one. But I do not reckon that much came of it; our own looking within seldom yields solid comfort. Actual trial is far more satisfactory; but you must not try yourself. The effectual proof is by trials of God's sending. The way of trying whether you are a good soldier is to go down to the battle: the way to try whether a ship is well built is, not merely to order the surveyor to examine her, but to send her to sea: a storm will be the best test of her staunchness. They have built a new lighthouse upon the Eddystone: how do we know that it will stand? We judge by certain laws and principles, and feel tolerably safe about the structure; but, after all, we shall know best if after-years when a thousand tempests have beaten upon the lighthouse in vain. We need trials as a test as much as we need divine truth as our food. Admire the ancient types placed in the ark of the covenant of old: two things were laid close together,—the pot of manna and the rod. See how heavenly food and heavenly rule go together: how our sustenance and our chastening are equally provided for! A Christian cannot live without the manna nor without the rod. The two must go together. I mean this, that it is as great a mercy to have your salvation proved to you under trial as it is to have it sustained in you by the consolations of the Spirit of God. Sanctified tribulations work the proof of our faith, and this is more precious than that of gold which perisheth, though it be tried by fire.

Now, when we are able to bear it without starting aside, the trial proves our sincerity. Coming out of a trouble the Christian says to himself, "Yes, I held fast mine integrity, and did not let it go. Blessed be God, I was not afraid of threatening; I was not crushed by losses; I was kept true to God under pressure. Now, I am sure that my religion is not a mere profession, but a real consecration to God. It has endured the fire, being kept by the power of God."

Next, it proves the truthfulness of our doctrinal belief. Oh, yes, you may say, "I have heard Mr. Spurgeon expound the doctrines, and I have believed them." This is poor work; but if you have been sick, and found a comfort in those doctrines, then you are assured of their truth. If you have been on the borders of the grave, and the gospel has given you joy and gladness, then you know how true it is. Experimental knowledge is the best and surest. If you have seen others pass through death itself triumphantly you have said, "This is proof to me: my faith is no guess-work: I have seen for myself." Is not this assurance cheaply purchased at any price? May we not count it all joy when the Lord puts us in the way of getting it? It seems to me that doubt is worse than trial. I had sooner suffer any affliction than be left to question the gospel or my own interest in it. Certainly it is a jewel worth purchasing even with our heart's blood.

Next, your own faith in God is proved when you can cling to Him under temptation. Not only your sincerity, but the divinity of your faith is proved; for a faith that is never tried, how can you depend upon it? But if in the darkest hour you have still said, "I cast my burden upon the Lord, and He will sustain me," and you find He does sustain you, then is your faith that of God's elect. If in temptation you cry to God in prayer that you may keep your garment unspotted, and He helps you to do so, then also are you sure that yours is the faith which the Spirit begets in the soul. After a great fight of affliction, when I come forth a conqueror, I know that I do believe in God, and I know that this faith makes me a partaker of covenant blessings; from this I may fairly argue that my faith is of the right kind.

I find it especially sweet to learn the great strength of the Lord in my own weakness. We find out under trial where we are most weak, and just then in answer to prayer strength is given answerable to the need. The Lord suits the help to the hindrance, and puts the plaster on the wound. In the very hour when it is needed the needed grace is given. Does this not tend to breed assurance of faith?

It is a splendid thing to be able to prove even to Satan the purity of your motives. That was the great gain of Job. There was no question about his outward conduct, but the question was about his motive. "Ah," says the devil, "he serves God for what he gets out of Him. Hast Thou not set a hedge about him and all that he has? His is cupboard love: he cares nothing for God Himself, he only cares for the reward of his virtue." Well, he is tried, and everything is taken away, and when he cries, "Though He slay me, yet will I trust in Him," when he blesses the taking as well as the giving God, then the devil himself could not have the prudence to accuse him again. As to Job's own conscience, it would be quite settled and confirmed as to his pure love to God. My brethren, I reckon that the endurance of every imaginable suffering and trial would be a small price to pay for a settled assurance, which would for ever prevent the possibility of doubt. Never mind the waves if they wash you upon this rock. Therefore, when you are tempted, "Count it all joy" that you are tried, because you will thus receive a proof of your love, a proof of your faith, a proof of your being the true-born children of God.

James says, "Count it." A man requires to be trained to be a good accountant; it is an art which needs to be learned. What muddles some of us would make if we had to settle accounts and manage disbursements and incomings without the aid of a clerk! How we should get entangled with balances and deficits! We could much easier spend money than count it. But when a man once knows the science of book-keeping, and gets into the way of it, he readily arrives at the true position of affairs. He has learned to count, and no error escapes his eye. James gives us a ready reckoner, and teaches us in our troubles how to count. He sets before us a different kind of measure from that which carnal reason would use: the shekel of the sanctuary was very different from the shekel in common commerce, and so is the counting of faith far other than that of human judgment. He bids us take our pen and sit down quickly and write at his correct dictation. You are going to write down, "Manifold temptations;" that would be so much on the wrong side: but instead thereof he bids you set down the proving of your faith, and this one asset transforms the transaction into a substantial gain. Trials are like a fire; they burn up nothing in us but the dross, and they make the gold all the purer. Put down the testing process as a clear gain, and, instead of being sorry about it, count it all joy when ye fall into divers trials, for this bestows upon you a proof of your faith. So far there is sufficient ground for counting all trials joy. Now, let us go a little further.

III. Let us think of THE PRICELESS VIRTUE WHICH IS PRODUCED BY TRIAL, namely, patience; for the proof of your "faith worketh patience." Patience! We all have a large stock of it—until we need it, and then we have none. The man who truly possesses patience is the man that has been tried. What kind of patience does he get by the grace of God? First, he obtains a patience that accepts the trials as from God without a murmur. Calm resignation does not come all at once; often long years of physical pain, or mental depression, or disappointment in business, or multiplied bereavements, are needed to bring the soul into full submission to the will of the Lord. After much crying the child is weaned; after much chastening the son is made obedient to his Father's will. By degrees we learn to end our quarrel with God,m and to desire that there may not be two wills between God and ourselves, but that God's will may be our will. Oh, brother, if your troubles work you to that, you are a gainer, I am sure, and you may count them all joy.

The next kind of patience is when experience enables a man to bear ill-treatment, slander, and injury without resentment. He feels it keenly, but he bears it meekly. Like his Master, he opens not his mouth to reply, and refuses to return railing for railing. Contrariwise he gives blessing in return for cursing; like the sandal-wood tree which perfumes the axe which cuts it. Blessed is that holy charity which hopeth all things, endureth all things, and is not easily provoked. Ah, friend, if the grace of God by trial shall work in you the quiet patience which never grows angry, and never ceases to love, you may have lost a trifle of comfort, but you have gained a solid weight of character.

The patience which God works in us by tribulation also takes another form, namely, that of acting without undue haste. Before wisdom has balanced our zeal we are eager to serve God all in a hurry, with a rush and a spurt, as if everything must be done within the hour or nothing would ever be accomplished. We set about holy service with somewhat more of preparedness of heart after we have been drilled in the school of trial. We go steadily and resolutely about work for Jesus, knowing what poor creatures we are, and what a glorious Master we serve. The Lord our God is in no hurry because He is strong and wise. In proportion as we grow like the Lord Jesus we shall cast aside disturbance of mind and fury of spirit. His was a grand life-work, but He never seemed to be confused, excited, worried, or hurried, as certain of His people are. He did not strive nor cry, nor cause His voice to be heard in the streets. He knew His hour was not yet come, and there were so many days in which He could work, and therefore He went steadily on till He had finished the work which His Father had given Him to do. That kind of patience is a jewel more to be desired than the gem which glitters on the imperial brow. Sometimes we blunder into a deal of mischief, making more haste than speed; and we are sure to do so when we forget to pray, and fail to commit our matters into the Divine hands. We may run with such vehemence that we may stumble, or lose our breath: there may be in our random efforts as much undoing as doing, for want of possessing our souls in patience.

That is a grand kind of patience, too, when we can wait without unbelief. Two little words are good for every Christian to learn and to practise—pray and stay. Waiting on the Lord implies both praying and staying. What if the world is not converted this year! What if the Lord Jesus does not come to-morrow! What if still our tribulations are lengthened out! What if the conflict is continued! He that has been tried and by grace has obtained the true profit of his trials, both quietly waits and joyfully hopes for the salvation of God. Patience, brother! Is this high virtue scarce with thee? The Holy Spirit shall bestow it upon thee through suffering.

This patience also takes the shape of believing without wavering, in the very teeth of strange providences and singular statements, and perhaps inward misgivings. The established Christian says, "I believe my God, and therefore if the vision tarry I will wait for it. My time is not yet come. I am to have my worst things first and my best things afterwards, and so I sit me down at Jesus' feet and tarry his leisure."

Brothers and sisters, if, in a word, we learn endurance we have taken a high degree. You look at the weather-beaten sailor, the man who is at home on the sea: he has a bronzed face and mahogany-coloured flesh, he looks as tough as heart of oak, and as hardy as if he were made of iron. How different from us poor landsmen. How did the man become so inured to hardship, so able to breast the storm, so that he does not care whether the wind blows south-west or north-west? He can go out to sea in any kind of weather; he has his sea legs on: how did he come to this strength? By doing business in great waters. He could not have become a hardy seaman by tarrying on shore. Now, trial works in the saints that spiritual hardihood which cannot be learned in ease. You may go to school for ever, but you cannot learn endurance there: you may colour your cheek with paint, but you cannot give it that ingrained brown which comes of stormy seas and howling winds. Strong faith and brave patience come of trouble, and a few men in the church who have thus been prepared are worth anything in times of tempest. To reach that condition of firm endurance and sacred hardihood is worth all the expense of all the heaped-up troubles that ever come upon us from above or from beneath. When trial worketh patience we are incalculably enriched. The Lord give us more of this choice grace. As Peter's fish had the money in its mouth, so have sanctified trials spiritual riches for those who endure them graciously.

IV. Lastly, all this works something better still, and this is our fourth head: THE SPIRITUAL COMPLETENESS PROMOTED. "That ye may be perfect and entire, wanting nothing." Brethren, the most valuable thing a man can get in this world is that which has most to do with his truest self. A man gets a good house; well, that is something: but suppose he is in bad health, what is the good of his fine mansion? A man is well clothed and well fed: that is something: but suppose he shivers with ague, and has no appetite through indigestion. That spoils it all. If a man is in robust health this is a far more valuable boon. Health is far more to be prized than wealth, or honour, or learning: we all allow that, but then suppose that a man's innermost self is diseased while his body is healthy, so that he is disgraced by vice or fevered with passion, he is in a poor plight, notwithstanding that he has such a robust frame? The very best thing is that which will make the man himself a better man; make him right, and true, and pure, and holy. When the man himself is better, he has made an unquestionable gain. So, if our afflictions tend, by trying our faith, to breed patience, and that patience tends to make us into perfect men in Christ Jesus, then we may be glad of trials. Afflictions by God's grace make us all-around men, developing every spiritual faculty, and therefore they are our friends, our helpers, and should be welcomed with "all joy."

Afflictions find out our weak points, and this makes us attend to them. Being tried, we discover our failures, and then going to God about those failures we are helped to be perfect and entire, wanting nothing.

Moreover, our trials, when blessed of God to make us patient, ripen us. I do not know how to explain what I mean by ripening, but there is a sort of mellowness about believers who have endured a great deal of affliction that you never meet in other people. It cannot be mistaken or imitated. A certain measure of sunlight is wanted to bring out the real flavour of fruits, and when a fruit has felt its measure of burning sun it develops a lusciousness which we all delight in. So is it in men and women: a certain amount of trouble appears to be needful to create a certain sugar of graciousness in them, so that they may contain the rich, ripe juice of a gracious character. You must have known such men and such women, and have said to yourselves, "I wish I could be like them, so calm, so quiet, so self-contained, so happy, and when not happy, yet so content not to be happy; so mature in judgment, so spiritual in conversation, so truly ripe." This only comes to those in whom the proof of their faith works experience, and then experience brings forth the fruits of the Spirit. Dear brothers and sisters, there is a certain all-roundness of spiritual manhood which never comes to us except by manifold temptations. Let me attempt to show you what I mean. Sanctified trials produce a chastened spirit. Some of us by nature are rough and untender; but after awhile friends notice that the roughness is departing, and they are quite glad to be more gently handled. Ah, that sick chamber did the polishing; under God's grace, that depression of spirit, that loss, that cross, that bereavement,—these softened the natural ruggedness, and made the man meek and lowly, like his Lord. Sanctified trouble has a great tendency to breed sympathy, and sympathy is to the church as oil to machinery. A man that has never suffered feels very awkward when he tries to sympathize with a tried child of God. He kindly does his best, but he does not know how to go to work at it; but those repeated blows from the rod make us feel for others who are smarting, and by degrees we are recognized as being the Lord's anointed comforters, made meet by temptation to succour those who are tempted.

Have you never noticed how tried men, too, when their trouble is thoroughly sanctified, become cautious and humble? They cannot speak quite so fast as they used to do: they do not talk of being absolutely perfect, though thy are the very men who are Scripturally perfect; they say little about their doings, and much about the tender mercy of the Lord. They recollect the whipping they had behind the door from their Father's hands, and they speak gently to other erring ones. Affliction is the stone which our Lord Jesus throws at the brow of our giant pride, and patience is the sword which cuts off its head.

Those, too, are the kind of people who are most grateful. I have known what it is to praise God for the power to move one leg in bed. It may not seem much to you, but it was a great blessing to me. They that are heavily afflicted come to bless God for everything. I am sure that woman who took a piece of bread and a cup of water for her breakfast, and said, "What, all this, and Christ too!" must have been a tried woman, or she would not have exhibited so much gratitude. And that old Puritan minister was surely a tried man, for when his family had only a herring and a few potatoes for dinner, he said, "Lord, we bless Thee that Thou hast ransacked sea and land to find food for us this day." If he had not been a tried man, he might have turned up his nose at the meal, as many do at much more sumptuous fare. Troubled men get to be grateful men, and that is no small thing.

As a rule, where God's grace works, these come to be hopeful men. Where others think the storm will destroy the vessel, they can remember storms equally fierce which did not destroy it, and so they are so calm that their courage keeps others from despair.

These men, too, become unworldly men. They have had too much trouble to think that they can ever build their nest in this black forest. There are too many thorns in their nest for them to reckon that this can be their home. These birds of paradise take to their wings, and are ready to fly away to the land of unfading flowers.

And these much-tempted ones are frequently the most spiritual men, and out of this spirituality comes usefulness. Mr. Greatheart, who led the band of pilgrims up to the celestial city, was a man of many trials, or he would not have been fit to lead so many to their heavenly rest; and you, dear brother, if ever you are to be a leader and a helper, as you would wish to be, in the church of God, it must be by such means as this that you must be prepared for it. Do you not wish to have every virtue developed? Do you not wish to become a perfect man in Christ Jesus? If so, welcome with all joy divers trials and temptations; fly to God with them; bless Him for having sent them: ask Him to help you to bear them with patience, and then let that patience have its perfect work, and so by the Spirit of God you shall become "perfect and entire, lacking in nothing." May the Comforter bless this word to your hearts, for Jesus Christ's sake. Amen.

---
An Earnest Warning about Lukewarmness




A Sermon
(No. 1185)
Delivered on Lord's-Day Morning, July 26th, 1874, by
C. H. SPURGEON,
At the Metropolitan Tabernacle, Newington
"Unto the angel of the church of the Laodiceans write; These things saith the Amen, the faithful and true witness, the beginning of the creation of God; I know thy works, that thou art neither cold nor hot: I would thou wert cold or hot. So then because thou art lukewarm, and neither cold nor hot, I will spue thee out of my mouth. Because thou sayest, I am rich, and increased with goods, and have need of nothing; and knowest not that thou art wretched, and miserable, and poor, and blind, and naked: I counsel thee to buy of me gold tried in the fire, that thou mayest be rich; and white raiment, that thou mayest be clothed, and [that] the shame of thy nakedness do not appear; and anoint thine eyes with eyesalve, that thou mayest see. As many as I love, I rebuke and chasten: be zealous therefore, and repent. Behold, I stand at the door, and knock: if any man hear my voice, and open the door, I will come in to him, and will sup with him, and he with me. To him that overcometh will I grant to sit with me in my throne, even as I also overcame, and am set down with my Father in his throne."
–Revelation 3:14-21

o Scripture ever wears out. The epistle to the church of Laodicea is not an old letter which may be put into the waste basket and be forgotten; upon its page still glow the words, "He that hath an ear, let him hear what the Spirit saith unto the churches." This Scripture was not meant to instruct the Laodiceans only, it has a wider aim. The actual church of Laodicea has passed away, but other Laodiceas still exist–indeed, they are sadly multiplied in our day, and it has ever been the tendency of human nature, however inflamed with the love of God, gradually to chill into lukewarmness. The letter to the Laodiceans is above all others the epistle for the present times.

I should judge that the church at Laodicea was once in a very fervent and healthy condition. Paul wrote a letter to it which did not claim inspiration, and therefore its loss does not render the Scriptures incomplete, for Paul may have written scores of other letters besides. Paul also mentions the church at Laodicea in his letter to the church at Colosse; he was, therefore, well acquainted with it, and as he does not utter a word of censure with regard to it, we may infer that the church was at that time in a sound state. In process of time it degenerated, and cooling down from its former ardour it became careless, lax, and indifferent. Perhaps its best men were dead, perhaps its wealth seduced it into worldliness, possibly its freedom from persecution engendered carnal ease, or neglect of prayer made it gradually backslide; but in any case it declined till it was neither cold nor hot. Lest we should ever get into such a state, and lest we should be in that state now, I pray that my discourse may come with power to the hearts of all present, but especially to the consciences of the members of my own church. May God grant that it may tend to the arousing of us all.

I. My first point will be THE STATE INTO WHICH CHURCHES ARE VERY APT TO FALL. A church may fall into a condition far other than that for which it has a repute. It may be famous for zeal and yet be lethargic. The address of our Lord begins, "I know thy works," as much as to say, "Nobody else knows you. Men think better of you than you deserve. You do not know yourselves, you think your works to be excellent; but I know them to be very different." Jesus views with searching eyes all the works of his church. The public can only read reports, but Jesus sees for himself. He knows what is done, and how it is done, and why it is done. He judges a church not merely by her external activities, but by her internal pieties; he searches the heart, and tries the reins of the children of men. He is not deceived by glitter; he tests all things, and values only that gold which will endure the fire. Our opinion of ourselves and Christ's opinion of us may be very different, and it is a very sad thing when it is so. It will be melancholy indeed if we stand out as a church notable for earnestness and distinguished for success, and yet are not really fervent in spirit, or eager in soul-winning. A lack of vital energy where there seems to be most strength put forth, a lack of real love to Jesus where apparently there is the greatest devotedness to him, are sad signs of fearful degeneracy. Churches are very apt to put the best goods into the window, very apt to make a fair show in the flesh, and like men of the world, they try to make a fine figure upon a very slender estate. Great reputations have often but slender foundations, and lovers of the truth lament that it should be so. Not only is it true of churches, but of every one of us as individuals, that often our reputation is in advance of our deserts. Men often live on their former credit, and trade upon their past characters, having still a name to live, though they are indeed dead. To be slandered is a dire affliction, but it is, upon the whole, a less evil than to be thought better than we are; in the one case we have a promise to comfort us, in the second we are in danger of self-conceit. I speak as unto wise men, judge ye how far this may apply to us.

The condition described in our text is, secondly, one of mournful indifference and carelessness. They were not cold, but they were not hot; they were not infidels, yet they were not earnest believers; they did not oppose the gospel, neither did they defend it; they were not working mischief, neither were they doing any great good; they were not disreputable in moral character, but they were not distinguished for holiness; they were not irreligious, but they were not enthusiastic in piety nor eminent for zeal: they were what the world calls "Moderates," they were of the Broad-church school, they were neither bigots nor Puritans, they were prudent and avoided fanaticism, respectable and averse to excitement. Good things were maintained among them, but they did not make too much of them; they had prayer-meetings, but there were few present, for they liked quiet evenings at home: when more attended the meetings they were still very dull, for they did their praying very deliberately and were afraid of being too excited. They were content to have all things done decently and in order, but vigour and zeal they considered to be vulgar. Such churches have schools, Bible-classes, preaching rooms, and all sorts of agencies; but they might as well be without them, for no energy is displayed and no good comes of them. They have deacons and elders who are excellent pillars of the church, if the chief quality of pillars be to stand still, and exhibit no motion or emotion. They have ministers who may be the angels of the churches, but if so, they have their wings closely clipped, for they do not fly very far in preaching the everlasting gospel, and they certainly are not flames of fire: they may be shining lights of eloquence, but they certainly are not burning lights of grace, setting men's hearts on fire. In such communities everything is done in a half-hearted, listless, dead-and-alive way, as if it did not matter much whether it was done or not. It makes one's flesh creep to see how sluggishly they move: I long for a knife to cut their red tape to pieces, and for a whip to lay about their shoulders to make them bestir themselves. Things are respectably done, the rich families are not offended, the sceptical party is conciliated, and the good people are not quite alienated: things are made pleasant all round. The right things are done, but as to doing them with all your might, and soul, and strength, a Laodicean church has no notion of what that means. They are not so cold as to abandon their work, or to give up their meetings for prayer, or to reject the gospel; if they did so, then they could be convinced of their error and brought to repentance; but on the other hand they are neither hot for the truth, nor hot for conversions, nor hot for holiness, they are not fiery enough to burn the stubble of sin, nor zealous enough to make Satan angry, nor fervent enough to make a living sacrifice of themselves upon the altar of their God. They are "neither cold not hot."

This is a horrible state, because it is one which in a church wearing a good repute renders that reputation a lie. When other churches are saying, "See how they prosper! see what they do for God!" Jesus sees that the church is doing his work in a slovenly, make-believe manner, and he considers justly that it is deceiving its friends. If the world recognizes such a people as being very distinctly an old-fashioned puritanic church, and yet there is unholy living among them, and careless walking, and a deficiency of real piety, prayer, liberality, and zeal, then the world itself is being deceived, and that too in the worst way, because it is led to judge falsely concerning Christianity, for it lays all these faults upon the back of religion, and cries out, "It is all a farce! The thing is a mere pretence! Christians are all hypocrites!" I fear there are churches of this sort. God grant we may not be numbered with them!

In this state of the church there is much self-glorification, for Laodicea said, "I am rich and increased with goods, and have need of nothing." The members say, "Everything goes on well, what more do we want? All is right with us." This makes such a condition very hopeless, because reproofs and rebukes fall without power, where the party rebuked can reply, "We do not deserve your censures, such warnings are not meant for us." If you stand up in the pulpit and talk to sleepy churches, as I pretty frequently do, and speak very plainly, they often have the honesty to say, "There is a good deal of truth in what the man has said": but if I speak to another church, which really is half asleep, but which thinks itself to be quite a model of diligence, then the rebuke glides off like oil down a slab of marble, and no result comes of it. Men are less likely to repent when they are in the middle passage between hot and cold, than if they were in the worst extremes of sin. If they were like Saul of Tarsus, enemies of God, they might be converted; but if, like Gamaliel, they are neither opposed nor favouring, they will probably remain as they are till they die. The gospel converts a sincerely superstitious Luther, but Erasmus, with his pliant spirit, flippant, and full of levity, remains unmoved. There is more hope of warning the cold than the lukewarm.

When churches get into the condition of half-hearted faith, tolerating the gospel, but having a sweet tooth for error, they do far more mischief to their age than downright heretics.

It is harder a great deal to work for Jesus with a church which is lukewarm than it would be to begin without a church. Give me a dozen earnest spirits and put me down anywhere in London, and by God's good help we will soon cause the wilderness and the solitary place to rejoice; but give me the whole lot of you, half-hearted, undecided, and unconcerned, what can I do? You will only be a drag upon a man's zeal and earnestness. Five thousand members of a church all lukewarm will be five thousand impediments, but a dozen earnest, passionate spirits, determined that Christ shall be glorified and souls won, must be more than conquerors; in their very weakness and fewness will reside capacities for being the more largely blessed of God. Better nothing than lukewarmness.

Alas, this state of lukewarmness is so congenial with human nature that it is hard to fetch men from it. Cold makes us shiver, and great heat causes us pain, but a tepid bath is comfort itself. Such a temperature suits human nature. The world is always at peace with a lukewarm church, and such a church is always pleased with itself. Not too worldly,–no! We have our limits! There are certain amusements which of course a Christian must give up, but we will go quite up to the line, for why are we to be miserable? We are not to be so greedy as to be called miserly, but we will give as little as we can to the cause. We will not be altogether absent from the house of God, but we will go as seldom as we can. We will not altogether forsake the poor people to whom we belong, but we will also go to the world's church, so as to get admission into better society, and find fashionable friends for our children. How much of this there is abroad! Compromise is the order of the day. Thousands try to hold with the hare and run with the hounds, they are for God and Mammon, Christ and Belial, truth and error, and so are "neither hot nor cold." Do I speak somewhat strongly? Not so strongly as my Master, for he says, "I will spue thee out of my mouth." He is nauseated with such conduct, it sickens him, and he will not endure it. In an earnest, honest, fervent heart nausea is created when we fall in with men who dare not give up their profession, and yet will not live up to it; who cannot altogether forsake the work of God, but yet do it in a sluggard's manner, trifling with that which ought to be done in the best style for so good a Lord and so gracious a Saviour. Many a church has fallen into a condition of indifference, and when it does so it generally becomes the haunt of worldly professors, a refuge for people who want an easy religion, which enables them to enjoy the pleasures of sin and the honours of piety at the same time; where things are free and easy, where you are not expected to do much, or give much, or pray much, or to be very religious; where the minister is not so precise as the old school divines, a more liberal people, of broad views, free-thinking and free-acting, where there is full tolerance for sin, and no demand for vital godliness. Such churches applaud cleverness in a preacher; as for his doctrine, that is of small consequence, and his love to Christ and zeal for souls are very secondary. He is a clever fellow, and can speak well, and that suffices. This style of things is all too common, yet we are expected to hold our tongue, for the people are very respectable. The Lord grant that we may be kept clear of such respectability!

We have already said that this condition of indifference is attended with perfect self-complacency. The people who ought to be mourning are rejoicing, and where they should hang out signals of distress they are flaunting the banners of triumph. "We are rich, we are adding to our numbers, enlarging our schools, and growing on all sides; we have need of nothing. What can a church require that we have not in abundance?" Yet their spiritual needs are terrible. This is a sad state for a church to be in. Spiritually poor and proud. A church crying out to God because it feels itself in a backsliding state; a church mourning its deficiency, a church pining and panting to do more for Christ, a church burning with zeal for God, and therefore quite discontented with what it has been able to do; this is the church which God will bless: but that which writes itself down as a model for others, is very probably grossly mistaken and is in a sad plight. This church, which was so rich in its own esteem, was utterly bankrupt in the sight of the Lord. It had no real joy in the Lord; it had mistaken its joy in itself for that. It had no real beauty of holiness upon it; it had mistaken its formal worship and fine building and harmonious singing for that. It had no deep understanding of the truth and no wealth of vital godliness, it had mistaken carnal wisdom and outward profession for those precious things. It was poor in secret prayer, which is the strength of any church; it was destitute of communion with Christ, which is the very life blood of religion; but it had the outward semblance of these blessings, and walked in a vain show. There are churches which are poor as Lazarus as to true religion, and yet are clothed in scarlet and fare sumptuously every day upon the mere form of godliness. Spiritual leanness exists side by side with vain-glory. Contentment as to worldly goods makes men rich, but contentment with our spiritual condition is the index of poverty.

Once more, this church of Laodicea had fallen into a condition which had chased away its Lord. The text tells us that Jesus said, "I stand at the door and knock." That is not the position which our Lord occupies in reference to a truly flourishing church. If we are walking aright with him, he is in the midst of the church, dwelling there, and revealing himself to his people. His presence makes our worship to be full of spirituality and life; he meets his servants at the table, and there spreads them a feast upon his body and his blood; it is he who puts power and energy into all our church-action, and causes the word to sound out from our midst. True saints abide in Jesus and he in them. Oh, brethren, when the Lord is in a church, it is a happy church, a holy church, a mighty church, and a triumphant church; but we may grieve him till he will say, "I will go and return to my place, until they acknowledge their offence and seek my face." Oh, you that know my Lord, and have power with him, entreat him not to go away from us. He can see much about us as a people which grieves his Holy Spirit, much about any one of us to provoke him to anger. Hold him, I pray you, and do not let him go, or if he be gone, bring him again to his mother's house, into the chamber of her that bare him, where, with holy violence, we will detain him and say, "Abide with us, for thou art life and joy, and all in all to us as a church. Ichabod is written across our house if thou be gone, for thy presence is our glory and thy absence will be our shame." Churches may become like the temple when the glory of the Lord had left the holy place, because the image of jealousy was set up and the house was defiled. What a solemn warning is that which is contained in Jeremiah 7:12-15, "But go ye now unto my place which was in Shiloh, where I set my name at the first, and see what I did to it for the wickedness of my people Israel. And now, because ye have done all these works, saith the Lord, and I spake unto you, rising up early and speaking, but ye heard not; and I called you, but ye answered not; therefore I will do unto this house, which is called by my name, wherein ye trust, and unto the place which I gave to you and to your fathers, as I have done to Shiloh. And I will cast you out of my sight, as I have cast out all your brethren, even the whole seed of Ephraim."

II. Now let us consider, secondly, THE DANGER OF SUCH A STATE. The great danger is, first, to be rejected of Christ. He puts it, "I will spue thee out of my mouth,"–as disgusting him, and causing him nausea. Then the church must first be in his mouth, or else it could not be spued from it. What does this mean? Churches are in Christ's mouth in several ways, they are used by him as his testimony to the world; he speaks to the world through their lives and ministries. He does as good as say, "O sinners, if ye would see what my religion can do, see here a godly people banded together in my fear and love, walking in peace and holiness." He speaks powerfully by them, and makes the world see and know that there is a true power in the gospel of the grace of God. But when the church becomes neither cold nor hot he does not speak by her, she is no witness for him. When God is with a church the minister's words come out of Christ's mouth. "Out of his mouth went a two-edged sword," says John in the Revelation, and that "two-edged sword" is the gospel which we preach. When God is with a people they speak with divine power to the world, but if we grow lukewarm Christ says, "Their teachers shall not profit, for I have not sent them, neither am I with them. Their word shall be as water spilt on the ground, or as the whistling of the wind." This is a dreadful thing. Better far for me to die than to be spued out of Christ's mouth.

Then he also ceases to plead for such a church. Christ's special intercession is not for all men, for he says of his people, "I pray for them: I pray not for the world, but for them which thou hast given me." I do not think Christ ever prays for the church of Rome–what would he pray for, but her total overthrow? Other churches are nearing the same fate; they are not clear in his truth or honest in obedience to his word: they follow their own devices, they are lukewarm. But there are churches for which he is pleading, for he has said, "For Zion's sake will I not hold my peace, and for Jerusalem's sake I will not rest, until the righteousness thereof go forth as brightness, and the salvation thereof as a lamp that burneth." Mighty are his pleadings for those he really loves, and countless are the blessings which comes in consequence. It will be an evil day when he casts a church out of that interceding mouth, and leaves her unrepresented before the throne because he is none of his. Do you not tremble at such a prospect? Will you not ask for grace to return to your first love? I know that the Lord Jesus will never leave off praying for his own elect, but for churches as corporate bodies he may cease to pray, because they become anti-Christian, or are mere human gatherings, but not elect assemblies, such as the church of God ought to be. Now this is the danger of any church if it declines from its first ardour and becomes lukewarm. "Remember therefore from whence thou art fallen, and repent, and do thy first works; or else I will come unto thee quickly, and will remove thy candlestick out of his place, except thou repent."

What is the other danger? This first comprehends all, but another evil is hinted at,–such a church will be left to its fallen condition, to become wretched,–that is to say, miserable, unhappy, divided, without the presence of God, and so without delight in the ways of God, lifeless, spiritless, dreary, desolate, full of schisms, devoid of grace, and I know not what beside, that may come under the term "wretched." Then the next word is "miserable," which might better be rendered "pitiable." Churches which once were a glory shall become a shame. Whereas men said, "The Lord has done great things for them," they shall now say, "see how low they have fallen! What a change has come over the place! What emptiness and wretchedness! What a blessing rested there for so many years, but what a contrast now!" Pity will take the place of congratulation, and scorn will follow upon admiration. Then it will be "poor" in membership, poor in effort, poor in prayer, poor in gifts and graces, poor in everything. Perhaps some rich people will be left to keep up the semblance of prosperity, but all will be empty, vain, void, Christless, lifeless. Philosophy will fill the pulpit with chaff, the church will be a mass of worldliness, the congregation an assembly of vanity. Next, they will become blind, they will not see themselves as they are, they will have no eye upon the neighborhood to do it good, no eye to the coming of Christ, no eye for his glory. They will say, "We see," and yet be blind as bats. Ultimately they will become "naked," their shame will be seen by all, they will be a proverb in everybody's mouth. "Call that a church!" says one. "Is that a church of Jesus Christ?" cries a second. Those dogs that dared not open their mouths against Israel when the Lord was there will begin to howl when he is gone, and everywhere will the sound be heard, "How are the mighty fallen, how are the weapons of war broken."

In such a case as that the church will fail of overcoming, for it is "to him that overcometh" that a seat upon Christ's throne is promised; but that church will come short of victory. It shall be written concerning it even as of the children of Ephraim, that being armed and carrying bows they turned their backs in the day of battle. "Ye did run well," says Paul to the Galatians, "what did hinder you that ye should not obey the truth?" Such a church had a grand opportunity, but it was not equal to the occasion, its members were born for a great work, but inasmuch as they were unfaithful, God put them aside and used other means. He raised up in their midst a flaming testimony for the gospel, and the light thereof was cast athwart the ocean, and gladdened the nations, but the people were not worthy of it, or true to it, and therefore he took the candlestick out of its place, and left them in darkness. May God prevent such an evil from coming upon us: but such is the danger to all churches if they degenerate into listless indifference.

III. Thirdly, I have to speak of THE REMEDIES WHICH THE LORD EMPLOYS. I do earnestly pray that what I say may come home to all here, especially to every one of the members of this church, for it has come very much home to me, and caused great searching of heart in my own soul, and yet I do not think I am the least zealous among you. I beseech you to judge yourselves, that you be not judged. Do not ask me if I mean anything personal. I am personal in the most emphatic sense. I speak of you and to you in the plainest way. Some of you show plain symptoms of being lukewarm, and God forbid that I should flatter you, or be unfaithful to you. I am aiming at personality, and I earnestly want each beloved brother and sister here to take home each affectionate rebuke. And you who come from other churches, whether in America or elsewhere, you want arousing quite as much as we do, your churches are not better than ours, some of them are not so good, and I speak to you also, for you need to be stirred up to nobler things.

Note, then, the first remedy. Jesus gives a clear discovery as to the church's true state. He says to it–"Thou are lukewarm, thou art wretched and miserable, and poor, and blind, and naked." I rejoice to see people willing to know the truth, but most men do not wish to know it, and this is an ill sign. When a man tells you that he has not looked at his ledger, or day-book, or held a stock-taking for this twelvemonths, you know whereabouts he is, and you say to your manager, "Have you an account with him? Then keep it as close as you can." When a man dares not know the worst about his case, it is certainly a bad one, but he that is right before God is thankful to be told what he is and where he is. Now, some of you know the faults of other people, and in watching this church you have observed weak points in many places,–have you wept over them? Have you prayed over them? If not, you have not watched as you should do for the good of your brethren and sisters, and, perhaps, have allowed evils to grow which ought to have been rooted up: you have been silent when you should have kindly and earnestly spoken to the offenders, or made your own example a warning to them. Do not judge your brother, but judge yourself: if you have any severity, use it on your own conduct and heart. We must pray the Lord to use this remedy, and make us know just where we are. We shall never get right as long as we are confident that we are so already. Self-complacency is the death of repentance.

Our Lord's next remedy is gracious counsel. He says, "I counsel thee to buy of me gold tried in the fire." Does not that strike you as being very like the passage in Isaiah, "Come ye, buy, and eat; yea, come, buy wine and milk without money and without price?" It is so, and it teaches us that one remedy for lukewarmness is to begin again just as we began at first. We were at a high temperature at our first conversion. What joy, what peace, what delight, what comfort, what enthusiasm we had when first we knew the Lord! We bought gold of him then for nothing, let us go and buy again at the same price.

If religion has not been genuine with us till now, or if we have been adding to it great lumps of shining stuff which we thought was gold and was not, let us now go to the heavenly mint and buy gold tried in the fire, that we may be really rich. Come, let us begin again, each one of us. Inasmuch as we may have thought we were clothed and yet we were naked, let us hasten to him again, and at his own price, which is no price, procure the robe which he has wrought of his own righteousness, and that goodly raiment of his Spirit, which will clothe us with the beauty of the Lord. If, moreover, we have come to be rather dim in the eye, and no longer look up to God and see his face, and have no bright vision of the glory to be revealed, and cannot look on sinners with weeping eyes, as we once did, let us go to Jesus for the eye-salve, just as we went when we were stone blind at first, and the Lord will open our eyes again, and we shall behold him in clear vision as in days gone by. The word from Jesus is, "Come near to me, I pray you, my brethren. If you have wandered from me, return; if you have been cold to me I am not cold to you, my heart is the same to you as ever, come back to me, my brethren. Confess your evil deeds, receive my forgiveness, and henceforth let your hearts burn towards me, for I love you still and will supply all your needs." That is good counsel, let us take it.

Now comes a third remedy, sharp and cutting, but sent in love, namely, rebukes and chastenings. Christ will have his favoured church walk with great care, and if she will not follow him fully by being shown wherein she has erred, and will not repent when kindly counselled, he then betakes himself to some sharper means. "As many as I love I rebuke and chasten." The word here used for "love" is a very choice one; it is one which signifies an intense personal affection. Now, there are some churches which Christ loves very specially, favouring them above others, doing more for them than for others, and giving them more prosperity; they are the darlings of his heart, his Benjamins. Now, it is a very solemn thing to be dearly loved by God. It is a privilege to be coveted, but mark you, the man who is so honoured occupies a position of great delicacy. The Lord thy God is a jealous God, and he is most jealous where he shows most love. The Lord lets some men escape scot free for awhile after doing many evil things, but if they had been his own elect he would have visited them with stripes long before. He is very jealous of those whom he has chosen to lean upon his bosom and to be his familiar friends. Your servant may do many things which could not be thought of by your child or your wife; and so is it with many who profess to be servants of God–they live a very lax life, and they do not seem to be chastened for it, but if they were the Lord's own peculiarly beloved ones he would not endure such conduct from them. Now mark this, if the Lord exalts a church, and gives it a special blessing, he expects more of it, more care of his honour, and more zeal for his glory than he does of any other church; and when he does not find it, what will happen? Why, because of his very love he will rebuke it with hard sermons, sharp words, and sore smitings of conscience. If these do not arouse it he will take down the rod and deal out chastenings. Do you know how the Lord chastens churches? Paul says, "For this cause some are sickly among you, and many sleep." Bodily sickness is often sent in discipline upon churches, and losses, and crosses, and troubles are sent among the members, and sometimes leanness in the pulpit, breakings out of heresy and divisions in the pew, and lack of success in all church work. All these are smitings with the rod. It is very sad, but sometimes that rod does not fall on that part of the church which does the wrong. Sometimes God may take the best in the church, and chasten them for the wrong of others. You say, "How can that be right?" Why, because they are the kind of people who will be most benefited by it. If a vine wants the knife, it is not the branch that bears very little fruit which is trimmed, but the branch which bears much fruit is purged because it is worth purging. In their case the chastening is a blessing and a token of love. Sorrow is often brought upon Christians by the sins of their fellow-members, and many an aching heart there is in this world that I know of, of brethren and sisters who love the Lord and want to see souls converted, but they can only sigh and cry because nothing is done. Perhaps they have a minister who does not believe the gospel, and they have fellow-members who do not care whether the minister believes it or not, they are all asleep together except those few zealous souls who besiege the throne of grace day and night, and they are the ones who bear the burden of the lukewarm church. Oh, if the chastening comes here, whoever bears it, may the whole body be the better for it, and may we never rest till the church begins to glow with the sacred fire of God, and boil with enthusiastic desire for his glory.

The last remedy, however, is the best of all to my mind. I love it best and desire to make it my food when it is not my medicine. The best remedy for backsliding churches is more communion with Christ. "Behold," saith he, "I stand at the door and knock." I have known this text preached upon to sinners numbers of times as though Christ knocked at their door and they had to open it, and so on. The preacher has never managed to keep to free grace for this reason, that the text was not meant to be so used, and if men will ride a text the wrong way, it will not go. This text belongs to the church of God, not to the unconverted. It is addressed to the Laodicean church. There is Christ outside the church, driven there by her unkindness, but he has not gone far away, he loves his church too much to leave her altogether, he longs to come back, and therefore he waits at the doorpost. He knows that the church will never be restored till he comes back, and he desires to bless her, and so he stands waiting, knocking and knocking, again and again; he does not merely knock once, but he stands knocking by earnest sermons, by providences, by impressions upon the conscience, by the quickenings of his Holy Spirit; and while he knocks he speaks, he uses all means to awaken his church. Most condescendingly and graciously does he do this, for having threatened to spue her out of his mouth, he might have said, "I will get me gone; and I will never come back again to thee," that would have been natural and just; but how gracious he is when, having expressed his disgust he says, "Disgusted as I am with your condition, I do not wish to leave you; I have taken my presence from you, but I love you, and therefore I knock at your door, and wish to be received into your heart. I will not force myself upon you, I want you voluntarily to open the door to me." Christ's presence in a church is always a very tender thing. He never is there against the will of the church, it cannot be, for he lives in his people's wills and hearts, and "worketh in them to will and to do of his own good pleasure." He does not break bolt and bar and come in as he often does into a sinner's heart, carrying the soul by storm, because the man is dead in sin, and Christ must do it all, or the sinner will perish; but he is here speaking to living men and women, who ought also to be loving men and women, and he says, "I wish to be among you, open the door to me." We ought to open the door at once, and say, "Come in, good Lord, we grieve to think we should ever have put thee outside that door at all."

And then see what promises he gives. He says he will come and sup with us. Now, in the East, the supper was the best meal of the day, it was the same as our dinner; so that we may say that Christ will come and dine with us. He will give us a rich feast, for he himself is the daintiest and most plenteous of all feasts for perishing souls. He will come and sup with us, that is, we shall be the host and entertain him: but then he adds, "and he with me," that is, he will be the host and guest by turns. We will give him of our best, but poor fare is that, too poor for him, and yet he will partake of it. Then he shall be host, and we will be guest, and oh, how we will feast on what he gives! Christ comes, and brings the supper with him, and all we do is to find the room. The Master says to us, "Where is the guest chamber?" and then he makes ready and spreads his royal table. Now, if these be the terms on which we are to have a feast together, we will most willingly fling open the doors of our hearts and say, "Come in, good Lord." He says to you, "Children, have you any meat?" and if you are obliged to say, "No, Lord," he will come in unto you none the less readily, for there are the fish, the net is ready to break, it is so full, and here are more upon the coals ready. I warrant you, if we sup with him, we shall be lukewarm no longer. The men who live where Jesus is soon feel their hearts burning. It is said of a piece of scented clay by the old Persian moralist that the clay was taken up and questioned. "How camest thou to smell so sweetly, being nothing but common clay?" and it replied, "I laid for many a year in the sweet society of a rose, until at last I drank in its perfume"; and we may say to every warm-hearted Christian, "How camest thou so warm?" and his answer will be, "My heart bubbleth up with a good matter, for I speak of the things which I have made touching the King. I have been with Jesus, and I have learned of him."

Now, brethren and sisters, what can I say to move you to take this last medicine? I can only say, take it, not only because of the good it will do you, but because of the sweetness of it. I have heard say of some persons that they were pledged not to take wine except as a medicine, but then they were very pleased when they were ill: and so if this be the medicine, "I will come and sup with him, and he with me," we may willingly confess our need of so delicious a remedy. Need I press it on you? May I not rather urge each brother as soon as he gets home today to see whether he cannot enter into fellowship with Jesus? and may the Spirit of God help him!

This is my closing word, there is something for us to do in this matter. We must examine ourselves, and we must confess the fault if we have declined in grace. An then we must not talk about setting the church right, we must pray for grace each one for himself, for the text does not say, "If the church will open the door," but "If any man hear my voice and open the door." It must be done by individuals: the church will only get right by each man getting right. Oh, that we might get back into an earnest zeal for our Lord's love and service, and we shall only do so by listening to his rebukes, and then falling into his arms, clasping him once again, and saying, "My Lord and my God." That healed Thomas, did it not? Putting his fingers into the print of the nails, putting his hand into the side, that cured him. Poor, unbelieving, staggering Thomas only had to do that and he became one of the strongest of believers, and said, "My Lord and my God." You will love your Lord till your soul is as coals of juniper if you will daily commune with him. Come close to him, and once getting close to him, never go away from him any more. The Lord bless you, dear brethren, the Lord bless you in this thing.
PORTION OF SCRIPTURE READ BEFORE SERMON
–Revelation 3.
HYMNS FROM "OUR OWN HYMN BOOK"–184, 787, 992.
---


Christ Is All




A Sermon
(No. 3446)
Published on Thursday, February 18th, 1915.
Delivered by
C. H. SPURGEON,
At the Metropolitan Tabernacle, Newington
"Christ is all"–Colossians 3:11.

Y text is so very short that you cannot forget it; and, I am quite certain, if you are Christians at all, you will be sure to agree with it. What a multitude of religions there is in this poor wicked world of ours! Men have taken it into their heads to invent various systems of religion and if you look round the world, you will see scores of different sects; but it is a great fact that, while there is a multitude of false religions, there is but one that is true. While there are many falsehoods, there can be but one truth; real religion is, therefore, one. There is but one gospel–the gospel of our Lord Jesus Christ. What a wonderful thing it is that Jesus Christ, the Son of God, should be born of humble parents, and live as a poor man in this world, for the purpose of our salvation! He lived a life of suffering and trial, and at length, through the malignity of his enemies, was crucified on Calvary as an outcast of society. "Now," said they, "there is an end of his religion; now it will be such a contemptible thing, that nobody will ever call himself a Christian; it will be discreditable to have anything to do with the name of the man Jesus, the prophet of Nazareth." But it is a wonderful fact that this religion has not only lived, but is at this hour as strong as ever. Yes! the religion he founded still exists, and is still powerful, and constantly extending. While other religions have sunk into the darkness of the past, and the idols have been cast to the moles and to the bats, the name of Jesus is still mighty; and it shall continue to be a blessed power so long as the universe shall endure.

The religion of Jesus is the religion of God; hence, notwithstanding all the obloquy and persecution which it has had to encounter, it still exists, and still flourishes. It is this religion which I shall attempt to preach to you–the one gospel of our Lord and Saviour, Jesus Christ–and the text embraces it all in the most comprehensive manner, "Christ is all."

I shall use it, first as a test to try you, and, afterwards, as a motive to encourage you. I want, first, to sift you, to see how many of you are the people of God, and how many are not. I shall make my text a great sieve, and put you in it to see which is wheat and which is chaff. We must consider this passage in two or three senses in order, first, to use it as:–

I. A TEST TO TRY YOU.
Christ must be all, as your Great Master and Teacher. There are some who set up a certain man as their authority; they regard him as their master, they look up to him as their teacher, and whatever he says is right; it is the truth, and is not to be disputed. Or, perhaps, they have taken a certain book, other than the Bible, and say, "We will judge all things by this book"; and if the preacher does not teach exactly the creed written in that book, he is set down as not sound in the faith, and this they do not hesitate to say at once, because he does not come up to the standard of their little book! We meet with many people in this world who make their creed, their one little narrow creed, everything, and they measure everything and everybody by that. But, my friends, I must have you say that "Christ is all," and not any man, however good or great, before I can allow that you are Christians. We have not to follow men. Our faith stands not in the wisdom of man, but in the power of God. We are to follow no man, except so far as he follows Christ, who alone is our Master. Be not deceived; submit not yourselves to creeds, to books, or to men; give yourselves to the study of God's Word, derive your creed and the doctrines of your faith from it alone, and then you will be able to say:–
"Should all the forms that men devise
Assault my faith with treacherous art,
I'd call them vanity and lies,
And bind the gospel to my heart."
Let Christ be your only Master, and say, in the words of our text, "Christ is all." Now can you say this, or are you boasting, "The Baptists are all"–"The Wesleyans are all"–"The Church of England is all"? As the Lord lives, if you are saying that, you do not know his truth; because you are not testifying that "Christ is all," but simply uttering the Shibboleth of your little party. I should like to see the word party blotted out from the vocabulary of the Christian Church. I thank God that I have no sympathy whatever with that which is merely sectarian, and have grace given me to protest against it, and to exclaim:–
"Let party names no more
The Christian world o'erspread";

since:–
"Gentile and Jew, and bond and free,
Are one in Christ, their Head."
If "Christ is all" to you, you are Christians; and I, for one, am ready to give you the right hand of brotherhood. I do not mind what place of worship you attend, or by what distinctive name you may call yourselves, we are brethren; and I think, therefore, that we should love one another. If, my friends, you cannot embrace all who love the Lord Jesus Christ, no matter to what denomination they may belong, and as belonging to the universal Church, you have not hearts large enough to go to heaven; because, if such be your contracted views, you cannot possibly say, "Christ is all."

Next, Christ must be all, as your principal object in life–your chief good. Your great aim must be to glorify Christ on the earth, in the hope and expectation of enjoying him for ever above. But as it regards some of you, Christ is not your all. You think more of your shop than you do of him. You are up early in the morning looking at your ledgers, and all day long toiling at your business. Do not mistake me: I dislike lazy people, who let the grass grow over their shoes; and God disapproves of them too. We want no lazy gospellers. The true Christian will say, "I know that I am bound to be diligent in business; but I want to work for eternity as well as for time. I need something besides earthly riches; I want an inheritance not made with hands, a mansion not built by man, a possession in the skies." Are you making this world you all? Poor souls, if you are, the world and the fashion thereof are passing away; your all will soon be gone. I fancy I see a rich man, one whose gold is his all, when he gets into the next world, looking for his gold, and wondering where it is, and being at length compelled to exclaim, in despair, "Oh! my all is gone!" But if you can say that Christ is your all, then your treasure will never be gone; for he will never leave you, nor forsake you. Not only in this world, but also in that which is to come, you shall be happy and blessed, for you shall be crowned with glory, and made to sit with Christ on his throne for ever.

"Well," says some easy-going gentleman, "I do not make business my all, I assure you; not I: my maxim is, let us enjoy this life, let us fill the glass to the brim, and live in pleasure while we may." I have a word also for you Do you think that such a course of conduct will fit you for heaven, for the enjoyments of eternity? Do you imagine that, when you come to die, it will be any pleasure for you to think of your drunkenness? When you are lying on a sick bed, will your oaths bring you any peace, as they reverberate upon your conscience, just as I hear my voice, at this moment, echoing back to my ears the words I am saying? I think I see you starting up as you hear your blasphemies against God thus returning upon you, while, with a mind oppressed with anguish, and eyes starting from their sockets, you exclaim in your terror, "I hear my own oaths again! God is coming to call me to judgment; to demand of me why I dare blaspheme his name!" and the Judge will say, "You, with oaths and curses, profaned my holy name; you asked me to curse your soul, and now I will do it; you prayed in your profane moments that you might be lost, and now you shall be." How horrible that would be! You who say pleasure is all, let me warn you that you will have to drink the bitter dregs of the cup of pleasure to all eternity, no matter how sweet the draught may now be to your taste.

But there are some more moderate people, who are by no means extravagant in their pleasures, and are great sticklers for religion; they go to church or chapel every Sunday, and believe themselves to be very good sort of people, and such as will be accepted at the last day, and placed on the right hand of the throne. Again I put the question, can you say, "Christ is all"? No; you cannot say that. Many of you make the externals of religion your all, resting in the letter, but knowing or caring nothing for the spirit. This will not do; and you are not such Christians as Christ will own if you are making anything your all but himself. Religion is not to be stowed away in the dark garret of the brain. Christianity is a heart religion, and if you cannot say, from the very depths of your being, "Christ is all," you have neither part nor lot in the blessings and privileges of the gospel, and your end will be destruction, everlasting banishment from the presence of the Lord. God grant it may not be so; but that in both your lives and mine we may each be enabled to say of a truth, "Christ is all"; and that we may meet again around the eternal throne!

Next, Christ will be all, as the source of your joy. Some people seem to think that Christians are a very melancholy sort of folk, that they have no real happiness. I know something about religion, and I will not admit that I stand second to any man in respect of being happy. So far as I know religion, I have found it to be a very happy thing.
"I would not change my blest estate,
For all that earth calls good or great."
I used to think that a religious man must never smile; but, on the contrary, I find that religion will make a man's eye bright, and cover his face with smiles, and impart comfort and consolation to his soul, even in the deepest of his earthly tribulations. In illustration of this, I might tell you the story of a poor man who lives in one of the courts in Holborn, who experiences great joy in religion, even in the midst of the deepest poverty. A Christian visitor, going up into the poor man's room at the top of the house, said,

"My friend, how long have you been in this place?"

"I have not been downstairs, nor walked across the room, these twelve months."

"Have you anything to depend upon?"

"Nothing," he replied; but recollecting himself, he added, "I have a good Father up in heaven, and I depend upon him entirely, and he never lets me want. Some kind Christian friends are sure to call, and they never go away without leaving me something; and I get enough to live on and pay my rent, and I am very happy. I would not change places with anybody in the world, for I have Jesus Christ with me, and my heavenly Father will take me home by-and-bye, and then I shall be as rich as any of them–shall I not, sir? Sometimes I get very low, and Satan tells me that I am not a child of God, and that I had better give up all as lost; but I tell him that he is a great coward to come and meddle with a poor weak creature like me; and I show him the blood, sir; and I tell him the blood of Jesus Christ cleanseth from all sin; and when I show Satan the precious blood, sir, he leaves off tempting me, and flees directly, for he cannot bear the sight of the Saviour's blood."
Thus we see that true religion can cheer the sick man's couch, can make the poor man feel that he is rich, and bid him be joyful in the Lord. Well did the old man say that the devil cannot bear the sight of the Saviour's blood; and if, beloved friends, you can take Christ's blood, and put it on your conscience, however sinful you may have been, you will be able to sing of Christ as all your hope, all your joy, and all your support. I ask you who love Jesus, does religion ever make you unhappy? Does love to Jesus distress you, and make you miserable? It may bring you into trouble sometimes, and cause you to endure persecution for his name's sake. If you are a child of God, you will have to suffer tribulation; but all the afflictions which you may be called upon to endure for him will work for your good, and are not worthy to be compared with the glory which is to be revealed hereafter.

Now, then, let me ask, could you go with me while I have been speaking? Can you now say that Christ is your only Master, your chief good, your only joy? "Oh! yes; I do love Jesus, because he first loved me." Then, welcome, brother; you are one with Jesus, and we are one with each other. But if you cannot say it, how terrible it shall be with some of you, when you shall find your gourds wither, the props whereon you now lean struck down at a blow, your false refuges swept away, and, deprived of all your feathers and finery, your soul will appear before God in its true character! May it not be so with any of you, but may you be united to Christ by living faith, which works by love, and purifies the heart! Secondly, I shall now consider the text as:–

II. A MOTIVE TO ENCOURAGE YOU.
"Christ is all." My beloved friends, in what is he all? Christ is all in the entire work of salvation. Let me just take you back to the period before this world was made. There was a time when this great world, the sun, the moon, the stars, and all which now exist throughout the whole of the vast universe, lay in the mind of God, like unborn forests in an acorn cup. There was a time when the Great Creator lived alone, and yet he could foresee that he would make a world, and that men would be born to people it; and in that vast eternity a great scheme was devised, whereby he might save a fallen race. Do you know who devised it? God planned it from first to last. Neither Gabriel nor any of the holy angels had anything to do with it. I question whether they were even told how God might be just, and yet save the transgressors. God was all in the drawing up of the scheme, and Christ was all in carrying it out. There was a dark and doleful night! Jesus was in the garden, sweating great drops of blood, which fell to the ground; nobody then came to bear the load that had been laid upon him. An angel stood there to strengthen him, but not to bear the sentence. The cup was put into his hands, and Jesus said, "Father, must I drink it?" and his Father replied, "If thou dost not drink, sinners cannot be saved"; and he took the cup and drained it to its very dregs. No man helped him. And when he hung upon that accursed tree of Calvary, when his precious hands were pierced, when:–
"From his head, his hands, his feet,
Sorrow and love flowed mingled down,"
there was nobody to help him. He was "all" in the work of salvation.

And, my friends, if any of you shall be saved, it must be by Christ alone. There must be no patchwork; Christ did it all, and will not be helped in the matter. Christ will not allow you, as some say, to do what you can, and leave him to make up the rest. What can you do that is not sinful? Christ has done all for us; the work of redemption is all finished. Christ planned it all, and worked out all; and we, therefore, preach a full salvation through Jesus Christ.

What could we poor mortals do towards saving ourselves? Our best works are but mean and worthless to that great end; I am sure I could not do it. My preaching–I am ashamed of that, and there are a thousand faults in my prayers. God wants nothing of us by way of "making up" Christ's work; but he cancels all the sins, and blots out all the transgressions of everyone who trusts to his Son's death.

If I have found Christ, I have found all. "I have not strong faith," say you. Never mind; Christ is all. "I do not feel my sins sufficiently"; but Christ is all. Many people think they must feel a load of repentance before they may hope Christ will receive them. I know every child of God will repent; but we are not all brought to the cross by the terrors of the law. It is not your feelings, my friends, that will save you; but Christ only, Christ standing in your stead, Christ being your Substitute. If, feeling your need of his grace to pardon you, and his righteousness to justify you before God, you can but just look to Christ, though you have nothing good about you, you will have done all that is necessary to carry you to heaven; because it is not your act that can save you, but the act of Christ alone. A little while ago, I had a conversation with an Irishman, who had been to hear me preach. He had come to ask me, he said, the way of salvation. "What troubles me," said he, "is this: God says that he will condemn the sinner, and punish him; then how can God forgive, because he must punish if he would keep his word?" I placed before him the Scriptural view of the atonement, in the substitution of Christ for the sinner; and the poor man was astonished and delighted beyond measure, never having understood the beauty and simplicity of the gospel way of salvation before. "Is it really so?" said he. "It is in the Bible," I replied. "Then the Bible must be true," said he, "for nobody but God could have thought it."

If Jesus Christ is our Surety, friends, we are safe from the demands of the law. If Christ is our Substitute, we shall not suffer the penalty due to sin; for God will never punish the same sin twice. If I have nothing but Christ, I do not want anything else, for Christ is all. If Christ is your all, you will not want anything to help you, either in living or in dying. Now for two thoughts before I close.



1. If a man has Christ, then what does he want else? If a man has Christ, he has everything. If I want perfection, and I have Christ, I have absolute perfection in him. If I want righteousness, I shall find in him my beauty and my glorious dress. I want pardon, and if I have Christ, I am pardoned. I want heaven, and if I have Christ, I have the Prince of heaven, and shall be there by-and-bye, to live with Christ, and to dwell in his blessed embrace for ever. If you have Christ, you have all. Do not be desponding, do not give ear to the whisperings of Satan that you are not the children of God; for if you have Christ, you are his people, and other things will come by-and-bye. Christ makes you complete in himself; as the apostle says, "Ye are complete in him." I think of poor Mary Magdalene; she would have nothing to bring of her own; she would remember that she had been a harlot; but when she comes to heaven's gates, she will say, "I have Christ," and the command will go forth, "Let her in, Gabriel; let her in." Here comes a poor squalid wretch, what has he been doing? He has never learned to write, he scarcely went even to a Ragged- school, but he has Christ in his heart. "Gabriel, let him in." Next comes a rich bad man, with rings on his fingers, and fine clothes upon his person; but the command is, "Shut the gates, Gabriel; he has no business here." Then comes a fine flaming professor of the gospel; but he never knew Christ in his heart. "Shut the gate, Gabriel." If a man has Christ, he has all for eternity; and if he has not Christ, he is poor, and blind, and naked, and will be miserable for ever. Will not you, then, who are listening to me now, resolve, in the strength of the Lord, to seek him at once, and make him your Friend? No matter what may be your state or condition, you are invited to come to him.

Ye blind, ye lame, who are far from Christ, come to him, and receive your sight, and obtain strength! He is made your all; you need bring nothing in your hand to come to him. "Ah!" says one, "I am not good enough yet." Beggars do not talk thus: they consider that, the more needy they are, the more likely are they to obtain that for which they ask. The worse the dress, the better for begging. It is the same with respect to the gospel; and you are invited to come to Christ just as you are, naked and miserable, that he may clothe and comfort you.



2. My last thought is this: How poor is that man who is destitute of Christ! If I were to say to some one of you that you are poor, you would reply, "I am not poor; I have 250 pounds a year coming in, a decent house, and an excellent situation." And yet, if you have not Christ, you are a poor man indeed. Look at that poor worldling with a load of 10,000 pounds upon his back, a quantity of stocks and annuities in one hand, policies and railway scrip in the other; but he is wretched with all his wealth, though he can hardly carry it. There is a poor beggar-woman, who says to him, "Let me take a part of your burden"; but the miserable man refuses all assistance, and resolves to carry all his load himself. But by-and-bye he comes to a great gulf, and, instead of finding these riches help him, they hang around his neck like millstones, and weigh him down. Yet there are some who would do anything for gold. If there be one man more miserable than another in hell, it must be the man who robbed his neighbours to feather his own nest; such feathers will help the flight of the arrows which shall pierce his soul to all eternity. No matter what your wealth, if you have not Christ, you are miserably poor; but with Christ, you are rich to all eternity.

Methinks I see one of you ungodly ones in your last moments; someone stands by your bedside, and watches your face; the death-sweat comes over you, and the big drops stand on your brow; the strong man is bowed down, and the mighty one falls; and now the eye closes, and the hand falls powerless–life is fled. Ah! but the soul never dies! Up it flies to appear at God's bar. How will it appear there? Oh! the poor soul without Christ! It will be a naked soul; it will have no garment to cover it–it will be a perishing soul, no salvation for it. Mercy cannot be secured then; it will be in vain to pray then, because the lamp will be put out in eternal darkness. And the Judge will say, in tones that will pierce you to the quick, "Depart from me, ye cursed."

May God give all of you grace to repent, and to embrace the salvation which is revealed in the gospel! Every sin-sick soul may have Christ; but as for you who are Pharisees, and trusting in yourselves that you are righteous, if you know nothing about sin, you can know nothing about Christ. The way to be saved is to believe on the Lord Jesus Christ. "But what is it to believe?" you say. I have heard of a captain who had a little son, and this little boy was very fond of climbing aloft. One day he climbed to the mast-head, and the father saw that, if the boy attempted to return, he would be dashed to pieces; he, therefore, shouted to him not to look down, but to drop into the sea. The poor boy kept fast hold of the mast; but the father saw it was his only chance of safety, and he shouted once more, "Boy, the next time the ship lurches, drop, or I will shoot you." The boy is gone; he drops into the sea, and is saved. Had he not dropped, he must have perished. This is just your condition: so long as you cling to works and ceremonies, you are in the utmost peril; but when you give yourselves up entirely to the mercy of Christ, you are safe. Try it, sinner; try it, that is all. "He that believeth and is baptized shall be saved," is Christ's promise, and it shall never fail you. The invitation is to all who thirst. "The Spirit and the bride say, Come. And let him that heareth say, Come. And let him that is athirst come, and take the water of life freely." I have heard that, in the deserts where they can only get water at long intervals, they send a man on a camel in search of it; when he sees a pool, he springs off his beast, and before he himself drinks he calls out, "Come," and there is another man at a little distance, and he shouts, "Come," and one further away still repeats the word, "Come," until the whole desert resounds with the cry, "Come," and they come rushing to the water to drink. Now I do not make the gospel invitation wider than the declaration of the Word of God, "Whosoever will, let him take the water of life freely." Whosoever you are, and whatsoever you may have been, if you feel your need of Christ, "Come," and he will receive you, and give you to drink of the water of life freely.

Colossians 3; 4:1-4. Psalm 28:1-6.

Verse 1. If ye then be risen with Christ, seek those things which are above, where Christ sitteth on the right hand of God.
Oh! how often we need to be called to this, for the flesh is grovelling, and it holds down the spirit; and very often we are seeking the things below as if we had not yet attained to the new life, and did not know anything about the resurrection power of Christ within the soul. Now, if it be that you, believers, have risen with Christ, do not live as if you had never done so, but "seek those things which are above, where Christ sitteth on the right hand of God."



2. Set your affection.
Not "your affections." Tie them up into one bundle. Make one of them.



2. On things above, not on things on the earth.
You say that you were dead with Christ, and that you have risen with Christ. Live, then, the risen life, and not the life of those who have never undergone this matchless process. Live above.



3. For ye are dead, and your life is hid with Christ in God.
The old life is dead. You are dead to it. You will not be consumed by it: you cannot be controlled by it. You have a newer and higher life. Let it have full scope.



4. When Christ, who is our life, shall appear, then shall ye also appear with him in glory.
Christ was hidden while he was here. The world knew him not. So is your life. But there is to be a glorious manifestation. When Christ is made manifest, so shall you be. Wait for him.



5. Mortify therefore your members which are upon the earth; fornication, uncleanness, inordinate affection, evil concupiscence, and covetousness, which is idolatry:
Since you are dead, let all the lusts of the flesh be put to death. Kill those. They were once a part of you. Your nature lusted this way. Mortify them. Do not merely restrain them and try to keep them under. These things you are to have nothing to do with.



6, 7. For which things sake the wrath of God cometh on the children of disobedience: In the which ye also walked some time, when ye lived in them.
"When ye lived in them" But now you do not live in them. You are dead to them. If it should ever come to pass that you fall into any of these things, you will loathe yourself with bitterest repentance that you could find comfort, satisfaction, life in them. You are dead to them.



8-10. But now ye also put off all these; anger, wrath, malice, blasphemy, filthy communication out of your mouth. Lie not one to another, seeing that ye have put off the old man with his deeds: And have put on the new man, which is renewed in knowledge after the image of him that created him:
No lies. Such communications are filthy. But you put these things away through your union with Christ in his risen life. Therefore, abhor them. Avoid the very appearance of them, and cry for grace to be kept from them, for you have been "renewed in knowledge after the image of him that created him."



11. Where there is neither Greek nor Jew, circumcision nor uncircumcision, Barbarian, Scythian, bond nor free: but Christ is all, and in all.
In the new life there is no distinction of race and nationality. We are born into one family; we become members of Christ's body; and this is the one thing we have got to keep up–separation from all the world beside: no separations in the church, no disunion, nothing that would cause it, for we are one in Christ, and Christ is all. Now, as we have to put off these things, that is the negative side: that is the law's side, for the law says, "Thou shalt not"–"Thou shalt not." But now look at the positive side.



12. Put on therefore, as the elect of God, holy and beloved, bowels of mercies, kindness, humbleness of mind, meekness, longsuffering:
This is what you have got to wear, even on the outside–to put it on; not to have a latent kindness in your heart, and a degree of humbleness deep down in your soul if you could get at it; but you are to put it on. It is to be the very dress you wear. These are the sacred vestments of your daily priesthood. Put them on.



13. Forbearing one another, and forgiving one another, if any man have a quarrel against any: even as Christ forgave you, so also do ye.
Just as readily, just as freely, just as heartily, just as completely.



14-15 And above all these things put on charity, which is the bond of perfectness. And let the peace of God rule in your hearts.
For that is the great foundation of every godly fruit. We are in such a hurry, in such dreadful haste, so selfish, so discontented, so impetuous, and the major part of our sins spring from that condition of mind. But if we were godly, restful, peaceful, how many sins we should avoid! "Let the peace of God rule in your hearts."



15. To the which also ye are called in one body; and be ye thankful.
It looks like a very small virtue to be thankful. Yet, dear friends, the absence of it is one of the grossest of vices. To be ungrateful is a mean thing: to be ungrateful to God is a base thing. And yet how many may accuse themselves of it! Who among us is as grateful as he should be? Be thankful.



16. Let the word of Christ dwell in you.
Alexander had a casket of gold studded with gems to carry Homer's works. Let your own heart be a casket for the command of Christ. "Let the word of Christ dwell in you."



16-18 Richly in all wisdom; teaching and admonishing one another in psalms and hymns and spiritual songs, singing with grace in your hearts to the Lord. And whatsoever ye do in word or deed, do all in the name of the Lord Jesus, giving thanks to God and the Father by him. Wives submit yourselves unto your own husbands, as it is fit in the Lord.
See how our being Christians does not relax the bonds of our Christian relationship, but it calls us to the higher exercise of the responsibilities and duties connected therewith.



19. Husbands love your wives, and be not bitter against them.
Oh! there are some spirits that are very bitter. A little thing puts them out, and they would take delight in a taunt which grieves the Spirit. I pity the poor woman who has such bitterness where she ought to have sweetness: yet there be some such husbands.



20-21 Children, obey your parents in all things: for this is well pleasing unto the Lord. Fathers, provoke not your children to anger, lest they be discouraged.
The duties are mutual. Scripture maintains an equilibrium. It does not lay down commands for one class, and then leave the other to exercise whatever tyrannical oppression it may please. The child is to obey, but the father must not provoke.



22. Servants, obey in all things your masters according to the flesh; not with eyeservice, as menpleasers;
How much there is of that! How quickly the hands go when the master's eye looks on! But the Christian servant remembers God's eye, and is diligent always. "Not with eye service as men-pleasers."



22. Chap. 4:2 But in singleness of heart, fearing God: And whatsoever ye do, do it heartily, as to the Lord, and not unto men; Knowing that of the Lord ye shall receive the reward of the inheritance: for ye serve the Lord Christ. But he that doeth wrong shall receive for the wrong which he hath done; and there is no respect of persons. Masters, give unto your servants that which is just and equal; knowing that ye also have a Master in heaven. Continue in prayer, and watch in the same with thanksgiving.
See how he keeps putting that in–"Be ye thankful"–"with thanksgiving." Why, that is the oil that makes the machinery go round without its causing obstruction. May we have much of that thanksgiving.



3, 4. Withal praying also for us, that God would open unto us a door of utterance, to speak the mystery of Christ, for which I am also in bonds: that I may make it manifest, as I ought to speak.
So the preacher of the gospel asks your prayers: and it is a part of the duties arising out of the relationship between Christian men that those who are taught should pray for those who teach God's Word.

---
Christ Precious to Believers




A Sermon
(No. 242)
Delivered on Sabbath Morning, March 13th, 1859, by the
REV. C.H. SPURGEON
at the Music Hall, Royal Surrey Gardens.
"Unto you therefore which believe he is precious."
—1 Peter 2:7.

HIS TEXT CALLS to my recollection the opening of my ministry. It is about eight years since as a lad of sixteen, I stood up for the first time in my life to preach the gospel in a cottage to a handful of poor people, who had come together for worship. I felt my own inability to preach, but I ventured to take this text, "Unto you therefore which believe he is precious." I do not think I could have said anything upon any other text, but Christ was precious to my soul and I was in the flush of my youthful love, and I could not be silent when a precious Jesus was the subject. I had but just escaped from the bondage of Egypt, I had not forgotten the broken fetter; still did I recollect those flames which seemed to burn about my path, and that devouring gulf which opened its mouth as if ready to devour me. With all these things fresh in my youthful heart, I could speak of his preciousness who had been my Saviour, and had plucked me as a brand from the burning, and set me upon a rock, and put a new song in my mouth, and established my goings. And now, at this time what shall I say? "What hath God wrought?" How hath the little one become a thousand, and the small one a great people? And what shall I say concerning this text, but that if the Lord Jesus was precious then, he is as precious now? And if I could declare then , that Jesus was the object of my soul's desire, that for him I hoped to live, and for him I would be prepared to die, can I not say, God being my witness, that he is more precious to me this day than ever he was? In the recollection of his unparalleled mercy towards the chief of sinners, I must anew devote myself to him, and afresh surrender my heart to him who is Lord and King.

This remark is uttered by way of introduction, it may seem egotistical, but that I cannot help. I must give glory to God in the midst of the great congregation, and pay my vows to the Lord now in the midst of all his saints, in the midst of thee, O Jerusalem.

My text states a positive fact, namely, that Christ is precious to believers. This shall be the first part of our discourse; then in the second we will try to answer the question, why is Jesus Christ so precious to his believing people? And conclude by declaring the test whereby you may try yourselves whether you are believers or not; for if you be believers in Christ, then Christ is precious to you, and if you think little of him, then rest assured you have not a true and saving faith in him.

I. First, this is a positive fact, that UNTO BELIEVERS JESUS CHRIST IS PRECIOUS. In himself he is of inestimable preciousness, for he is the very God of very God. He is moreover, perfect man without sin. The precious gopher wood of his humanity is overlaid with the pure gold of his divinity. He is a mine of jewels, and a mountain of gems. He is altogether lovely, but, alas! this blind world seeth not his beauty. The painted harlotries of that which, Madam Bubble, the world can see, and all men wonder after her. This life, its joy, its lust, its gains, its honours,—these have beauty in the eye of the unregenerate man, but in Christ he sees nothing which he can admire. He hears his name as a common word, and looks upon his cross as a thing in which he has no interest, neglects his gospel, despises his Word, and, perhaps, vents fierce spite upon his people. But not so the believer. The man who has been brought to know that Christ is the only foundation upon which the soul can build its eternal home, he who has been taught that Jesus Christ is the first and the last, the Alpha and the Omega, the author and the finisher of faith, thinks not lightly of Christ. He calls him all his salvation and all his desire; the only glorious and lovely one.

Now, this is a fact which has been proved in all ages of the world. Look at the beginning of Christ's appearance upon earth. Nay, we might go farther back and mark how Christ was precious in prospect to those who lived before his incarnation; but, I say, since he has come into the world, what abundant proofs have we that he is precious to his people! There were men found who were not unwilling to part with houses, and lands, and wife, and children, and country, and reputation, and honour, and wealth, nay, with life itself, for Christ's sake. Such was the charm that Christ had for ancient Christians, that if they must renounce their patrimony and their earthly wealth for his sake, they did it cheerfully and without a murmur. Nay, they could say, that what things were gain they counted but loss for Christ's sake, and did esteem them but as dross and dung if they could win Christ and be found in him.

We talk lightly of these things, but these were no mean sacrifices. For a man to leave the partner of his bosom, to be despised by her who ought to honour him, to be spit upon by his own children, to be driven out by his countrymen, and have his name mentioned as a hissing, and a reproach, and a bye-word; this is no easy matter to bear; and yet the Christians in the first ages took up this cross, and not only carried it patiently, but carried it joyfully; rejoicing in tribulations, if those tribulations fell upon them for Christ's sake and the gospel. Nay, more than this, Satan has been permitted to put forth his hand and touch Christ's people, not only in their goods and in their families, but in their bone and in their flesh. And mark how Christ's disciples have reckoned nothing to be a loss, so that they might win Christ. Stretched upon the rack, their strained nerves have only made them sing the louder, as though they were harp strings, only put in tune when they were drawn out to their extreme length. They have been tortured with hot irons and with the pincers; their backs have been ploughed with scourges, but when have you found any of the true followers of Christ flinch in the hour of pain? They have borne all this, and challenged their persecutors to do more, and invent fresh arts and devices, fresh cruelties, and try them. Christ was so precious, that all the pain of the body could not make them deny him, and when at last they have been taken forth to a shameful death—let the axe and the block, let the cross of crucifixion, let the spear, let the fire and the stake, let the wild horse and the desert testify that the believer has always been a man, who would suffer all this, and vastly more, but who would never renounce his confidence in Christ. Look at Polycarp before the lions, when he is brought into the midst of the assembly, and it is demanded of him that he will deny his God. Thousands of savage eyes look down upon him, and there he stands, a feeble man, alone in the arena, but he tells them that "he has known his Lord these many years and he never did him a displeasure, and he will not deny him at the last." "To the lions!" they cry, "To the lions!" and the lions rush upon him, and he is speedily devoured; but all this he would have borne at the mouths of a thousand lions, if he had a thousand lives, rather than he would have thought anything amiss against the Majesty of Jesus of Nazareth. The whole history of the ancient church of Christ, proves that Jesus has been an object of his peoples' highest veneration; that they set nothing in rivalry with him, but cheerfully and readily, without a murmur, or a thought, gave up all for Jesus Christ, and rejoiced to do so.

And this is just as true to-day as it was then. If to-morrow the stake could be set in Smithfield, Christian people are prepared to be fuel for the flame. If once more the block fixed on Tower hill, and the axe were brought forth from its hiding place, the heads of Christ's people would be cheerfully given, if they might but crown the head of Jesus and vindicate his cause. Those who declare that the ancient valour of the church is departed, know not what they say. The professing church may have lost its masculine vigour; the professors of this day may be but effeminate dwarfs, the offspring of glorious fathers; but the true church, the elect out of the professing church, the remnant whom God hath chosen, are as much in love with Jesus as his saints of yore, and are as ready to suffer and to die. We challenge hell and its incarnate representative, old Rome herself; let her build her dungeons, let her revive her inquisitions, let her once more get power in the state to cut, and mangle, and burn; we are still able to possess our souls in patience. We sometimes feel it were a good thing if persecuting days should come again, to try the church once more, and drive away the chaff, and make her like a goodly heap of wheat, all pure and clean. The rotten branches of the forest may tremble at the hurricane, for they shall be swept away, but those that have sap within them tremble not. Our roots are intertwisted with the Rock of Ages, and the sap of Christ flows within us and we are branches of the living vine, and nothing shall sever us from him. We know that not persecution, nor famine, nor nakedness, nor peril, nor sword, shall divide us from the love of Christ, for in all these things we shall be as the church has been, more than conquerors through him that loved us.

Does any one think that I exaggerate? Mark, then, if what I have said be not true, then Christ has no church at all; for the church that is not prepared to suffer, and bleed and die for Christ, is not Christ's church. For what does he say? "He that loveth father and mother more than me is not worthy of me; and he that taketh not his cross, and followeth after me, is not worthy of me."—Matthew, 10:37-38. Albeit that Christ may not put us fully to the test, yet, if we be true, we must be ready for the ordeal; and if we be sincere, though we may tremble at the thought of it, we shall not tremble in the endurance of it. Many a man who says in his heart, "I have not a martyr's faith," has really that noble virtue; and let him but once come to the push, and the world shall see the grace that has been hidden, rising a giant from his slumbers. The faith which endures the relaxing of the world's sunshine, would endure the cutting frost of the world's persecution. We need not fear; if we be true to-day, we shall be true always.

This is not mere fiction, many are the proofs that Christ is still precious. Shall I tell you of the silent sufferers for Christ, who at this day suffer a martyrdom of which we hear not, but which is true and real? How many a young girl there is who follows Christ in the midst of an ungodly family; her father upbraids her, laughs at her, makes a scoff of her holiness, and pierces her through the heart with his sarcasm! Her brothers and her sisters call her "Puritan," "Methodist," and the like, and she is annoyed day by day with what the apostle calls, "Trial of cruel mockings." But she bears all this, and though the tear is sometimes forced by it from her eye, yet though she should weep blood she would "resist unto blood, striving against sin." These sufferers are unrecorded, they are not put into a Book of Martyrs. We have no Fox to write their martyrology, they have not the flesh-contenting knowledge that they shall be publicly honoured; but they suffer alone and unheard of, still praying for those who laugh at them: bowing themselves before God on their knees in agony, not on account of the persecution, but in agony of soul for the persecutors themselves, that they may be saved. How many there are of such young men in workshops, employed in large establishments, who bend their knee at night by the bed-side, in a large room where there are many scoffers. Some of us have known this in our youthful days, and have had to endure it; but Christ is precious to the silent sufferings of his people; these unhonoured martyrdoms prove that his church has not ceased to love him, not to esteem him precious.

How many there are, too—how many thousands of unseen and unknown labourers for Christ, whose names cannot be here declared. They toil from morning till night all through the week, and the Sabbath day should be a day of rest to them; but they work more on the Sabbath day than on any other day. They are visiting the beds of the sick; their feet are weary, and nature says rest, but they go into the lowest dens and haunts of the city to speak to the ignorant, and endeavour to spread the name and honour of Jesus where it has not been known. There are many such who are working hard for Christ, though the church scarce knows of it. And how many, too, there are who prove that they love Christ by the continual liberality of their offerings. Many are the poor people I have discovered, who have denied themselves of this and that, because they would serve Christ's cause. And many there are, too—every now and then we find them out—in the middle ranks of society, who give a hundred times as much to the cause of Christ as many of the rich and wealthy; and if you knew to what little trials they are put, to what shifts they are driven in order to serve Christ, you would say, "The man that can do this proves clearly that Christ is precious to him." And mark this, the reason why the church is not more laborious, not more generous in its gifts to the offertory of the Saviour, is just this, because the church of the day is not the church of Christ in its mass and bulk. There is a church of Christ within it, but the visible church, as it stands before you, is not to be considered the church of Christ; we must pass it through the fire, and bring the third part through the flame; for this is the day when the dross is mingled with gold. How hath the much fine gold become dim; how hath the glory departed. Zion is under a cloud. But mark, though you see it not, there is a church, a hidden church; an unmoving centre amidst the growing of profession, there is a life within this outward fungus of a growing Christianity; there is a life that is within, and to that hidden host, that chosen company, Christ is precious—they are proving it every day by their patient sufferings, by their laborious efforts, by their constant offerings to the church of Christ. "Unto you therefore which believe he is precious."

I will tell you one thing that proves—proves to a demonstration, that Christ is still precious to his people, and it is this:—send one of Christ's people to hear the most noted preacher of the age, whoever that may be; he preaches a very learned sermon, very fine and magnificent, but there is not a word about Christ in that sermon. Suppose that to be the case, and the Christian man will go out and say, "I did not care a farthing for that man's discourse." Why? "Because they have taken away my Lord, and I know not where they have laid him. I heard nothing about Christ." Send that man on the Sabbath morning to hear some hedge and ditch preacher, some one who cuts the king's English about never so badly, but who preaches Jesus Christ—you will see the tears rolling down that man's face, and when he comes out he will say, "I do not like that man's bad grammar; I do not like the many mistakes he has made, but oh! it has done my heart good, for he spoke about Christ." That, after all, is the main thing for the Christian; he wants to hear about his Lord, and if he hears him magnified he will overlook a hundred faults. In fact, you will find that Christians are all agreed, that the best sermon is that which is fullest of Christ. They never like to hear a sermon unless there is something of Christ in it. A Welsh minister who was preaching last Sabbath at the chapel of my dear brother, Jonathan George, was saying, that Christ was the sum and substance of the gospel, and he broke out into this story:—A young man had been preaching in the presence of a venerable divine, and after he had done he went to the old minister, and said, "What do you think of my sermon?" "A very poor sermon indeed," said he. "A poor sermon?" said the young man, "it took me a long time to study it." "Ay, no doubt of it." "Why, did you not think my explanation of the text a very good one?" "Oh, yes," said the old preacher, "very good indeed." "Well, then, why do you say it is a poor sermon? Didn't you think the metaphors were appropriate and the arguments conclusive?" "Yes, they were very good as far as that goes, but still it was a very poor sermon." "Will you tell me why you think it a poor sermon?" "Because," said he, "there was no Christ in it." "Well," said the young man, "Christ was not in the text; we are not to be preaching Christ always, we must preach what is in the text." So the old man said, "Don't you know young man that from every town, and every village, and every little hamlet in England, wherever it may be, there is a road to London?" "Yes," said the young man. "Ah!" said the old divine "and so form every text in Scripture, there is a road to the metropolis of the Scriptures, that is Christ. And my dear brother, your business in when you get to a text, to say, 'Now what is the road to Christ?' and then preach a sermon, running along the road towards the great metropolis—Christ. And," said he, "I have never yet found a text that had not got a road to Christ in it, and if I ever do find one that has not a road to Christ in it, I will make one; I will go over hedge and ditch but I would get at my Master, for the sermon cannot do any good unless there is a savour of Christ in it." Now since you say amen to that, and declare that what you want to hear is Jesus Christ, the text is proved—"Unto you therefore which believe he is precious."

But if you want to try this again and prove it, go and see some of our sick and dying friends; go and talk to them about the Reform Bill, and they will look you in the face and say, "Oh, I am going from this time-state: it is a very small matter to me whether the Reform Bill will be carried or not." You will not find them much interested in that matter. Well, then, sit down and talk to them about the weather, and how the crops are getting on—"Well, it is a good prospect for wheat this year." They will say, "Ah, my harvest is ripening in glory." Introduce the most interesting topic you can, and a believer, who is lying on the verge of eternity, will find nothing precious in it; but sit down by the bedside of this man, and he may be very near gone, almost unconscious, and begin to talk about Jesus—mention that precious soul-reviving, soul-strengthening name Jesus, and you will see his eye glisten, and the blanched cheek will be flushed once more—"Ah," he will say, "Precious Jesus, that is the name which calms my fears, and bids my sorrows cease." You will see that you have given the man a strong tonic, and that his whole frame is braced up for the moment. Even when he dies, the thought of Jesus Christ and the prospect of seeing him shall make him living in the midst of death, strong in the midst of weakness, and fearless in the midst of trembling. And this proves, by the experience of God's people, that with those who believe in him, Christ is and ever must be a precious Christ.

II. The second thing is, WHY IS CHRIST PRECIOUS TO THE BELIEVER? I observe—and I shall run over those particulars very briefly, though they would be worthy of a long, long sermon—Jesus Christ is precious to the believer, because he is intrinsically precious. But here let me take you through an exercise in grammar; here is an adjective, let us go through it. He is precious positively; he is more precious than anything comparatively; he is most precious of all things, and most precious even if all things were rolled into one and put into competition with him; he is thus precious superlatively. Now, there are few things you can thus deal with. You say, a man is a good man, he is good positively, and you say he is a great deal better than many other people; he is good comparatively: but you can never truly say to any man that he is good superlatively, because there he would still be found short of perfection. But Christ is good positively, comparatively, and superlatively.



Is he good positively? Election is a good thing; to be chosen of God, and precious; but we are elect in Christ Jesus. Adoption is a good thing; to be adopted into the family of God is a good thing—ah, but we are adopted in Christ Jesus and made joint-heirs with him. Pardon is a good thing—who will not say so?—ay, but we are pardoned through the precious blood of Jesus. Justification—is not that a noble thing, to be robed about with a perfect righteousness?—ay, but we are justified in Jesus. To be preserved—is not that a precious thing?—ay; but we are preserved in Christ Jesus, and kept by his power even to the end. Perfection—who shall say that this is not precious? Well, but we are perfect in Christ Jesus. Resurrection, is not that glorious? We are risen with him. To ascend up on high, is not that precious? But he hath raised us up and made us sit together with him in heavenly places in Jesus Christ—so that Christ must be good positively, for he is all the best things in one. And if all these be good, surely he must be good in whom, and by whom, and to whom, and through are all these precious things.



But Christ is good comparatively. Bring anything here and compare with him. One of the brightest jewels we can have is liberty. If I be not free, let me die. Put the halter to my neck but put not the fetter to my wrist—a free man I must be while I live. Will not the patriot say that he would give his blood to buy liberty, and think it a cheap price? Ay, but put liberty side by side with Christ, and I would wear the fetter for Christ and rejoice in the chain. The apostle Paul himself could say, "I would that ye were altogether such I am,"—and he might add, "except these bonds," but though he excepted bonds for others, he did not except them for himself, for he rejoiced in the chain and counted it as a mark of honor. Besides liberty, what a precious thing is life! "Skin for skin, yea, all that a man hath, will he give for his life." But let a Christian—a true Christian, once have the choice between life and Christ,—"No," says he, "I can die, but I cannot deny; I can burn, but I cannot turn. I confess Christ and perish in the flame; but I cannot deny Christ, even though you exalt me to a throne." There would be no choice between the two. And then whatever earthly good there may be in comparison with Christ, the believer's testimony goes to prove that Christ is precious comparatively, for there is nothing that can match with him.



And then to go higher still—Christ is good superlatively. The superlative of all things is heaven, and if it could be possible to put Christ in competition with heaven, the Christian would not stop a moment in his choice; he would sooner be on earth with Christ than be in heaven without him. Nay, I do not know whether he would not go almost as far as Rutherford, who said, "Lord, I would sooner be in hell with thee than in heaven without thee; for if I were in heaven without thee it would be a hell to me, and if I were in hell with thee it would be a heaven to me." We may put it so, and every Christian will subscribe to it. Now, come ye messengers of the world and take on your shoulders all its treasures. Cësar, pour out thy gold in one glittering pile; Cësar, lay down thine honours here in one gaudy heap; here, Tiberius, bring all the joys of Capri's lust and vice; Solomon, bring here all the treasures of wisdom; Alexander, bring all thy triumphs; Napoleon, bring thy wide-spread empire and thy fame, put them all here, all that earth calls good; and now come, thou bleeding Lamb of God, thou marred and matchless Saviour, come here and tread these beneath thy feet, for what are all these compared with thee? I pour contempt on them all. Now am I dead to all the world, and all the world is dead to me. The whole realm of nature is small in comparison with thee, as a drop in the bucket when compared with a boundless ocean. Jesus Christ, then, is precious superlatively.



2. What more can we say? Still to answer this question again: Why is Christ precious to the believer more than to any other man? Why it is the believer's want that makes Christ precious to him. That is one answer. We have been having a small shower of rain lately, and I dare say there are very few of you who felt grateful for it; since it gave you a little wetting coming here. But suppose that shower of rain could have fallen on the desert of Arabia, what a precious thing it would have been. Yea, every rain drop would have been worth a pearl; and as for the shower, though it had rained gold dust, the rich deposit would not have been comparable to the flood when it descended from on high. But what is the reason that water is so precious there? Simply because it is so rare. Suppose I am in England; there is abundance of water and I cannot sell it; water is so common, and therefore so cheap. But put a man in the desert and let the water-skin be dried up, let him come to the well wherein he expected to find water, and it has failed him; can you not conceive that that small drop of water might be worth a king's ransom? Nay, that a man might hoard it up, and conceal it from all his comrades, because on that small drop of water depended his life? The way to prize water is to value it with a tongue like a firebrand, and with a mouth like an oven. Then can I estimate its value when I know its want. So with Christ. The worldling does not care for Christ, because he has never hungered and thirsted after him; but the Christian is athirst for Christ; he is in a dry and thirsty land, where not water is, and his heart and his flesh pant after God, yea for the living God; and as the thirsty soul dying, cries out water, water, water, so the Christian cries out Christ, Christ, Christ! This is the one thing needful for me, and if I have it not, this thirst must destroy me.

Mark, too, that the believer may be found in many aspects, and you will always find that his needs will endear Christ to him. Here is a man about to be tried for his life. Before he had committed the wrong, he used to say, "Lawyers, attornies, pleaders, away with them, what is the good of them?" Now he has got into prison he thinks very differently. He says, "I wish I could get a good special pleader to plead my cause;" and he runs over the roll to see the best man to plead for him. At last he says, "Here is a man, if he could plead my cause I might hope to escape, but I have no money with which to engage him;" and he says to his wife—"Wife, we must sell our house;" or, "We must get money somehow, for I am on trial for my life, and I must have an advocate." And what will not a woman do to get an advocate for her husband? Why, she will pledge the last rag she has to get one. Now, does not the believer feel himself to be in just such a position? He is a poor sinner on trial for his life, and he wants an advocate; and every time he looks on Christ pleading his cause before the Father's throne, he says, "O what a precious Christ he is to a poor sin-destroyed sinner, for he pleads his cause before the throne."

But suppose another case; that of a man drawn for a soldier. In such times men always look out for substitutes. I remember when the ballot was coming for the militia, how every man joined a substitute club in order that if he were drawn he might not go himself. Now suppose a man had been drawn, how valuable would a substitute have been—for no man in his senses likes to be food for powder—he would rather a man without brains go and do such work as that, but as for him he estimates himself at too high a price. But suppose he is not only drawn for a soldier, but condemned to die. See yon poor wretch coming up the gallows stairs; some one whispers to him, "What would you give for a substitute now? What would you give for some one to come and bear this punishment?" See his eye rolls madness at the thought. "A substitute," says he, "I could not buy one for the whole world. Who would be a substitute for me, to swing into eternity amidst the yellings of a crowd?" But suppose—and we are only supposing what has actually occurred—suppose this man saw not only the gallows and the drop, but hell fire before him, and it were said to him, "You must burn in that for ever unless you find a substitute," would not that be a precious one? Now, mark, that is just our position. The Christian feels that hell is before him, if it were not that he has a glorious substitute. Jesus came forward, and said, "I will bear that punishment; pour hell on me, my Father let me drink damnation dry;" and he did it; he endured all those pains, or an equivalent for them; he suffered in the rebel's stead; and now, through him the substitute, we are absolved and free. Oh, must not he be a precious Christ?

But think of Christ again, and then think of the believer's wants. I will try and run over a number of them. The believer is a silly sheep. What a precious thing is a shepherd, and how precious are green pastures and still waters. The believer is like a desolate woman. What a precious thing is a husband who shall provide for her, and shall console and cherish her. The believer is a pilgrim, and the hot sun beats on him. What a precious thing is the shadow of a great rock in a weary land. The believer is a bond-slave by nature. What a precious thing is the trump of jubilee, and the ransom-price that sets him free. The believer, by nature, is a sinking, drowning man. How precious to him is that plank of free-grace, the cross of Christ, on which he puts his poor trembling hand and secures glory. But what more shall I say? Time would fail me to tell of all the wants of the believer, and of the all-abounding and ever-flowing streams of love that flow from Christ, the fountain that fills the believer to the brim. O say, ye children of God, is he not while ye are in these lowlands of want and suffering, inconceivably, unutterably, superlatively precious to you?



3. But once more. Look at the believer not only in his wants, but in his highest earthly state. The believer is a man that was once blind and now sees. And what a precious thing is light to a man that sees. If I, as a believer, have an eye, how much I need the sun to shine. If I have no light my eye becomes a torture, and I might as well have been blind. And when Christ gives sight to the blind he makes his people a seeing people. It is then that they find what a precious thing is the sight, and how pleasant a thing it is for a man to behold the sun. The believer is a man that is quickened. A dead corpse wants no clothing, for it feels no cold. Let a man once be quickened and he finds himself naked, and wants clothing. From the very fact that the Christian is a quickened man, he values the robe of righteousness that is put about him. Christ touches his people's ears and opens them; but it were better for man to be deaf than to hear for ever doleful groans and hissings. But such must he have been, ever hearing it if it were not for Christ playing sweet music to him every day, and pouring streams of melody into his ears through his promises. Yes, I say, the very new-born powers of the Christian would be very channels for misery if it were not for Christ. Even in his highest estate the Christian must feel that Christ is necessary unto him, and then he must conclude that Christ is precious to him.

But believer, how precious is Christ to thee in the hour of conviction of sin, when he says, "Thy sins which are many, are all forgiven thee." How precious to thee in the hour of sickness, when he comes to thee and says, "I will make all thy bed in thy sickness." How precious to thee in the day of trial, when he says, "All things work together for thy good." How precious when friends are buried, for he says, "I am the resurrection and the life." How precious in thy grey old age, "even in old age I am with thee, and to hoary hairs will I carry you." How precious in the lone chamber of death, for "I will fear no evil, thou art with me, thy rod and thy staff comfort me." But, last of all, how precious will Christ be when we see him as he is. All we know of Christ here is as nothing compared with what we shall know hereafter. Believer, when thou seest Christ's face now, thou only seest if through a veil—Christ is so glorious, that like Moses he is compelled to put a veil upon his face, for his poor people while they are here are so feeble that they could not behold him face to face. And if he be lovely here, when he is marred and spit upon, how lovely must he be when he is adored and worshipped. If he is precious on his cross, how much more precious when he sits on his throne. If I can weep before him, and love him, and live to him, when I see him as the despised man of Nazareth; Oh, how shall my spirit be knit to him, how shall my heart be absorbed with love to him, when I see his face and behold his crown of glory, when I mark the harpings of the never-ceasing harpers who harp his praise. Wait awhile, Christian. If he is precious to the believer now, when faith is turned to sight he will be more precious still. Go out of this hall, and cry, "O Lord Jesus, I must love thee, I must serve thee better, I must live for thee; I must be ready to die for thee—for
'Thou art precious to my soul,
My transport and my trust.'"
This brings me to conclude—and here I want your solemn and earnest attention while each one for himself shall answer this question—my hearer, is Christ precious to you? My young brother, you of the same age as myself, is Jesus precious to you in your youth? Wherewithal shall a young man cleanse his way? only by taking heed thereto according to Christ's word, and by walking in his footsteps. Ye men and women of middle age, is Christ precious to you? Remember that this world is but a dream, and if you have not something more satisfactory than that, you will be disappointed, even though you succeed beyond your highest wishes. And ye grey headed men, who are going tottering to your graves, whose life is like a candle-snuff, almost expiring, like a lamp whose oil is spent. Is Christ precious to you, ye with the bald head, and with the hoary lock, is Jesus precious to your soul? Remember, on your answer to this question depends your condition. You believe, if he is precious to you, but if he is not precious, then you are not believers, and you are condemned already because you believe not on the Son of God. Now, which is it? Oh, methinks some of you feel as if you could spring from your seats, and say, "Yes, he is precious to me, I cannot deny it." Once there was a good minister who was catechising his class, and he said to the young people, "The question which I am about to ask is such that I want none of you to answer but those who can answer from your heart." The congregation was gathered together, and he put this question to them concerning Christ—"Suppose Christ was here, and should say, 'Lovest thou me?' what would be your reply?" He looked around, and glanced upon all the young men and the young women, and said, "Jesus speaks to you the first time, and says, 'Lovest thou me?' He speaks a second time, and he says, 'Lovest thou me?'" There was a solemn pause and no one answered; and the congregation looked at the class, and at last the minister said once more, "Jesus speaks by me a third time, and says, 'Lovest thou me?'" Up rose a young woman, who could keep her seat no longer, and, bursting into tears, said, "Yea, Lord, thou knowest all things, thou knowest that I love thee." Now, how many are there here who could say that? Could not you now, if this were the time—although you might be bashful in the midst of so many—could you not, if Christ asked you the question, boldly say, though in the midst of enemies—"Yea, Lord, thou knowest all things, thou knowest that I love thee." Well, if you can give such an answer as that, go home and pray that others may be brought to love him, for you yourselves are saved; but if you are compelled to be silent to such a question as that, O may God lead you to seek Christ, may you too be driven to the cross, may you there see his dear bleeding wounds, may you behold his open side, and falling at his feet, may you say, "I trust thee, I rely upon thee, I depend upon thee," and he will say, "I have saved thee;" and then will you spring to your feet, and say, "Lord I love thee, because thou hast first loved me." May such be the end of this sermon, and to God be all the glory.
.
SERMONS of page 1 (this page)



Section Sub-Index for Spurgeon: Voices of Philadelphia







.
Homepage

Holy Bible

.Jehovah Jesus

Timeline

.Prophecy

Philadelphia

Fellowship

Promises

Stories

Poetry

Links



Purpose ||.What's New || Tribulation Topics || Download Page || Today's Entry
Topical Links: Salvation || Catholicism || Sound Doctrine || Prayer
Privacy Policy
.